Thank you to all the attendees and sponsors for making the 2015 Annual Conference in Tucson a success.

To submit a conference survey, download session presentations and audio, recognize our sponsors, view conference photos, and see the dates and location for next year's conference, read more.
Congratulations to those who received the 2015 League Service Award at the Annual Conference in Tucson! Award recipients were recognized during our Wednesday night dinner at the League Annual Conference. Service Awards are bestowed upon mayors and council members who have served their communities for eight, 12, 16, 20, 28 and 32 years of service. For a full list of the 2015 Service Award recipients, please point your browser here.
Congratulations to the 2015 Gabe Zimmerman Award recipients! The winners were honored during the League Annual Conference Luncheon on Thursday, Aug. 20. The Zimmerman awards are a statewide competition created to recognize those non-elected professional public servants who serve as the critical link between citizens and the people elected to represent them. They are named in honor of Gabrielle Giffords' director of community outreach, who lost his life on Jan. 8, 2011, while serving the citizens of Arizona. Read more
The League honored several Arizona legislators at the Annual Conference for their outstanding public service and dedication to local governance. These legislators are in touch with local leaders, understand the issues and willingly participate in each community within their legislative district. Throughout the legislative session, they are thoughtful advocates for local decision making, consistent mediators between other stakeholders and are respected for their contributions statewide. We thank these legislators for working on behalf of cities and towns during the 2015 legislative session.

To view a full list of the 2015 Legislative Champions and Friends, please point your browser here.
Date: Tuesday, September 29
Time: 09:00 a.m. (MST)
Duration: 1 hour 30 minutes
Host(s): The League of Arizona Cities and Towns and St. Luke's Health Initiatives

In cities across Arizona, Mobile Integrated Health strategies are helping first responders expand their roles and provide more effective care. It has the potential to help improve outcomes and make the most of first responders' resources, time, and effort. Read more
Each day, League staff posts city and town news from around the state on the homepage. We do our best to find articles in local newspapers that highlight municipalities. If you haven't seen the daily news, you may access our website here.
The following material was provided by the Arizona State University Walton Global Solutions Services and the Resource Innovation and Solutions Network. This is the final in a three-part series about resource management.

Managing waste is becoming an increasingly significant challenge for municipalities around the globe. As landfills fill up and resource extraction becomes more costly both financially and environmentally, cities and regions are in need of alternative solutions to the existing waste system. Fortunately, the waste challenge has also opened up new opportunities for innovation, economic development and creating positive impact through leading-edge resource management strategies. Three concepts that are changing the way societies dispose their waste and reuse their materials are net positive, zero waste, and the circular economy. Net positive and zero waste describe more general goals, defined as creating an overall positive impact in society and diverting at least 95% of waste, respectively. The circular economy is a philosophy that prescribes a new approach to the creation and disposal of products by encouraging a transition from linear production and waste processes to circular processes, mirroring the condition of nature that there is no waste. Read more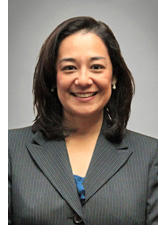 Christina Estes-Werther, League General Counsel

Significant Supreme Court Cases for Local Governments
Adapted from Lisa Soronen, State and Local Legal Center (SLLC), Washington, D.C.

This past term the United States Supreme Court issued a myriad of decisions that significantly impact local governments. The State and Local Legal Center summarized several of these cases, which have been adapted to specifically address items of interest for Arizona cities and towns. Read more
Have news or photos to share?
If your city or town was recently featured in the news, has an interesting program or photos of events and travels to share, please send them our way! Story ideas and materials may be submitted to
swomer@azleague.org
.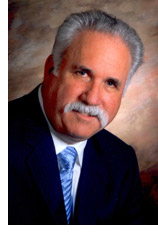 City of Casa Grande
Incorporated: 1915
Population: 48,571
Elevation: 1,405 ft.
County: Pinal
Area within Limits: 110.12 sq. mi.

Name, title & city/town: Bob Jackson, Mayor, City of Casa Grande
Year elected to office: Elected to Mayor in 2007
Years served as Mayor: Eight years (This position is term-limited; this will be my last term)
Hometown: I moved to Casa Grande in 1991 from Reno, Nevada and prior to that moved more than 30 times to six states and 14 communities. I don't really have a home town, but I was born in Whitefish, Montana.

Why did you decide to serve in local government?
I had been considering running for council in 2007 but the more I looked at the direction the city was going decided the position of mayor would be a better place to make a difference. Read more
Below is a list of training opportunities that may be of interest in the coming months.

NLC University Annual Leadership Summit
September 16 - 19, 2015
Loews Portofino Hotel
Orlando, FL

Arizona Association for Economic Development (AAED) Fall Conference
September 16 - 18, 2015
Hilton Tucson El Conquistador
Oro Valley, AZ

5 Deep Training: Reframe Your Challenge and Discover the Change That is Needed
September 19, 2015
Franciscan Renewal Center
Paradise Valley, AZ

Webinar: Mobile Integrated Health: What Is it? How Can it Improve Health Using Resources Cities and Towns Already Have?
September 29, 2015
9:00 - 10:30 a.m.

Arizona Tax Conference
October 14 - 16, 2015
Little America Hotel
Flagstaff, AZ

NLC Congress of Cities
November 4 - 7, 2015
Nashville Music City Center
Nashville, TN

ASU School of Public Affairs
Graduate Information Sessions Available
University Center Building - ASU Downtown Phoenix Campus
Phoenix, AZ

Citizen Planner
College of Agriculture and Life Sciences-Cooperative Extension
University of Arizona
Tucson, AZ

Ramsey Executive Education Program
Management & Leadership Institute
ASU Mercado
Phoenix, AZ

For more information and to register for these events, point your browser here.
For any training sessions that you have missed or cannot attend in the future, be sure to check our YouTube channel to stay in the loop.
---
Cities and towns across Arizona are accomplishing great things - read about cities and towns in the spotlight and their unique ideas to make their communities better by visiting the Arizona Cities @ Work Website. The blog is updated with articles that highlight the unique things happening in cities and towns every day.



League of Arizona Cities and Towns
1820 W. Washington St.
Phoenix, AZ 85007
Phone: 602-258-5786
Fax: 602-253-3874
http://www.azleague.org