Happy Holidays from the League!
The League would like to wish you a Merry Christmas and a prosperous New Year!




As 2015 approaches, we wanted to take some time to reflect on 2014. Thank you to all our members for making this a great year! Please take a look at the League's 2014 Year in Review.
2015 Calendars and Legislative Posters

The 2015 calendars and legislative posters are now available and are being sent to all cities and towns. Included in the legislative posters are pictures and e-mail address of all legislators for your reference. To obtain additional copies of the calendar or legislative poster, please contact the League at 602-258-5786.
The 2015 legislative session is rapidly approaching. The first regular session of Arizona's 52nd Legislature is scheduled to commence on January 12, 2015.

Throughout the session, the League offers a full suite of services and publications to help Arizona cities and towns communicate more effectively with their legislative delegation and monitor issues that affect Arizona communities. Read more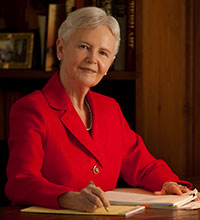 Susan D. Goodwin
Curtis, Goodwin, Sullivan, Udall & Schwab, PLC

Susan Goodwin has practiced in the area of public law since 1978 and has represented numerous cities and towns in Arizona since then. She heads the municipal team at Curtis, Goodwin, Sullivan, Udall & Schwab that provides legal services for nine cities or towns as general counsel and several more as special counsel. Susan is active in the Arizona City Attorneys Association and currently serves as its president. Susan is often a speaker at land use seminars and will be listed in the 2015 edition of Best Lawyers in the area of municipal law. Read more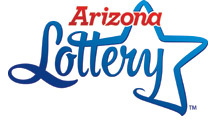 This fall, the Arizona Lottery unveiled a redesigned logo, refreshing the 33-year-old brand with a new look aimed to excite players now and in the future. The new logo features a modern take and contemporary style, conveying the fun and entertaining qualities of the brand. Read more
Each day, League staff posts city and town news from around the state on the homepage. We do our best to find articles in local newspapers that highlight municipalities. If you haven't seen the daily news, you may access our website here.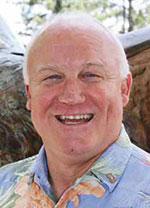 Name, title & city/town: Mayor Greg Bryan, Town of Tusayan
Year elected to office: 2010
Years served as Mayor: 4 years
Hometown: Hermosa Beach, California

Town of Tusayan
Incorporated: 2010
Population: 558
Elevation: 6,800 ft.
County: Coconino
Area within Limits: 7.978 sq. mi.

Why did you decide to serve in local government?
When we made the decision to incorporate, I felt an obligation to help get the foundation of our town firmly rooted. Expecting others to step up without being willing to do so myself was not a formula for success. Read more
The Passing of Former Phoenix Mayor John Driggs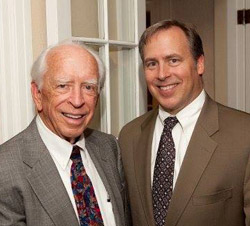 John Douglas Driggs passed away this month at the age of 87. Driggs served as the mayor of the City of Phoenix from 1970 to 1974 and was an instrumental part of the passage of Proposition 200, the act that created Urban Revenue Sharing in Arizona. His commitment to conservation and preservation led to the restoration of the Rosson House, the expansion of Camelback Mountain, among other important projects. His legacy is continued by his five sons, including Adam Driggs, who serves in the Arizona Senate.
Have news or photos to share?
If your city or town was recently featured in the news, has an interesting program or photos of events and travels to share, please send them our way! Story ideas and materials may be submitted to
swomer@azleague.org
.
Below is a list of training opportunities that may be of interest in the coming months.

16th Annual AZ Rural Transportation Summit
January 7-9, 2015
Flagstaff, AZ

ASU Sustainable Cities Network: Exclusive AMS Session for Communities on Extreme Weather
January 8, 2015
Phoenix, AZ

Legislative 101: How to Build Relationships and Make an Impact at the State Capitol
January 16, 2015
League Office
Phoenix, AZ

GFOAz January Training
January 16, 2015
Tempe, AZ

Navigating the FCC's New Wireless Order and Rules
January 27, 2015
Webinar

ULI Arizona's 10th Annual Trends Day - Shaping the Future: Arizona's Drive to Excel
January 28, 2015
Phoenix, AZ

ACMA Winter Conference
February 4-6, 2015
Sedona, AZ

GFOAz Winter Conference
February 18-20, 2015
Prescott, AZ

Finding and Writing Competitive Grant Applications
February 20, 2015
League Office
Phoenix, AZ

Arizona State University Annual Public Finance Conference
March 12-13, 2015
Phoenix, AZ

Alliance for Innovation: Transforming Local Government Conference
April 12-15, 2015
Phoenix, AZ

NAU Management Program
The MBA-h program will begin January 5, 2015.
Flagstaff, AZ

Arizona Citizen Planner 101
Online course

ASU School of Public Affairs
Graduate Information Sessions Available
University Center Building - ASU Downtown Phoenix Campus
Phoenix, AZ

Ramsey Executive Education Program
Management & Leadership Institute
ASU Mercado
Phoenix, AZ

For more information and to register for these events, point your browser here.
For any training sessions that you have missed or cannot attend in the future, be sure to check our YouTube channel to stay in the loop.
---
Cities and towns across Arizona are accomplishing great things - read about cities and towns in the spotlight and their unique ideas to make their communities better by visiting the Arizona Cities @ Work Website. The blog is updated with articles that highlight the unique things happening in cities and towns every day.



League of Arizona Cities and Towns
1820 W. Washington St.
Phoenix, AZ 85007
Phone: 602-258-5786
Fax: 602-253-3874
http://www.azleague.org