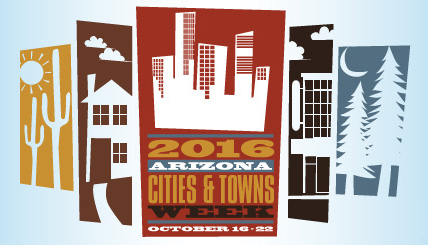 The League's 15th annual Cities and Towns Week is coming up October 16 - 22, 2016. Arizona Cities and Towns Week is set aside each year to provide citizens with important information about the services and programs provided by their city/town, and to introduce the employees that deliver them. Read more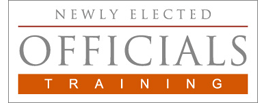 December 8-9, 2016
Mesa Convention Center
Palo Verde Room

The League of Arizona Cities and Towns is pleased to announce the 19th Annual Newly Elected Officials Program. The program will be held Thursday, December 8 and Friday, December 9 at the Mesa Convention Center. It will begin at 8:30 a.m. on Thursday and will conclude at 12:00 p.m. on Friday. Read more

The latest edition of Arizona City & Town is now available! This issue features some of the most unique museums located in Arizona's cities and towns. Copies have been mailed to all cities and towns. Point your browser here to view a PDF of the magazine.
The League of Arizona Cities and Towns, along with the City of Goodyear and the National League of Cities, will be hosting a Strategic Sourcing Summit in the City of Goodyear on Thursday, October 13. Please join us for this free regional event to learn how to save time and money through the U.S. Communities program. Read more
Serving in an NLC leadership position or getting engaged through one of NLC's member councils or federal advocacy committees is one of the most rewarding ways for you as a municipal leader to bring your expertise to the service of cities and towns at the national level. By representing your city or town and contributing your voice, you have the opportunity to impact the actions of the National League of Cities as they help to shape the direction of the organization and even national policy. Read more

NLC's City Summit (formerly Congress of Cities) is coming to Pittsburgh, Pennsylvania, November 16-19, 2016. See how this once-industrial town has transformed into a beautiful and vibrant city. Its architecture, food, artists, museums, and universities are attracting young professionals and creating a place where people love to live. Read more
Have news or photos to share?
If your city or town was recently featured in the news, has an interesting program or photos of events and travels to share, please send them our way! Story ideas and materials may be submitted to
swomer@azleague.org
.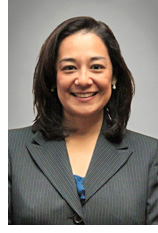 Christina Estes-Werther, League General Counsel

As a result of consolidated elections, most cities and towns hold their municipal elections in the fall of even-numbered years. While the 2016 August primary is over, for many municipalities this was only the second election to use the new majority vote calculation formula that was enacted in 2014. This article provides background into the legislative history of the formula and explains its application in the 2016 primary election.

Legislative History
Prior to 2014, a candidate was declared elected to office in the primary if that candidate received more than half of the total votes cast, which was calculated as the total amount of ballots cast, not the total number of votes on each ballot. Once the calculation of ballots cast was made, the candidates were required to receive more than one-half of the total votes cast (majority plus one) in order to be declared elected. Read more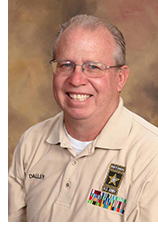 Name, title & city/town: Darryl Dalley, Mayor, Town of Miami
Year elected to office: 2014
Years served as Mayor: 2 years
Years served on Council: 8 years
Hometown: Miami, Arizona

Town of Miami
Incorporated: 1918
Population: 1,837
Elevation: 3,411 ft.
County: Gila
Area within Limits: .903 sq. mi.

Why did you decide to serve in local government?
After being away from the town while serving in the Army and living overseas where I had no voice I saw Miami as a broke and disorganized town without much community pride.

What are your biggest challenges facing your town today?
The biggest challenges are getting the town organized to get out of debt and getting our $28 million dollar sewer project done. Read more
Below is a list of training opportunities that may be of interest in the coming months.

U.S. Communities Sourcing Summit
October 13, 2016
Goodyear, AZ

AMCA 2016 Fall Training: Implications of the New Campaign Finance Law
November 14, 2016
Phoenix, AZ

2016 Newly Elected Officials Training
December 8-9, 2016
Mesa, AZ

ASU School of Public Affairs
Graduate Information Sessions Available
University Center Building - ASU Downtown Phoenix Campus
Phoenix, AZ

Citizen Planner
College of Agriculture and Life Sciences-Cooperative Extension
University of Arizona
Tucson, AZ

Ramsey Executive Education Program
Management & Leadership Institute
NEW Curriculum
Choice of Venue: Classroom or Online

For more information and to register for these events, point your browser here.
For any training sessions that you have missed or cannot attend in the future, be sure to check our YouTube channel to stay in the loop.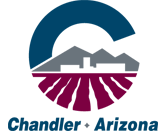 The City of Chandler Municipal Utilities and the Transportation & Development Departments have recently been awarded a third prestigious American Public Works Association (APWA) Re-accreditation. The APWA accreditation program recognizes public works agencies that go beyond the requirements of the management practices established nationally in the public works industry, as contained in the APWA Public Works Management Practices Manual. The City of Chandler Municipal Utilities and the Transportation & Development Departments first received accreditation status in April 2004, and received their first and second re-accreditation award in May 2008 and May 2012. Their third APWA re-accreditation was awarded on June 19, 2016. Read more
Cities and towns across Arizona are accomplishing great things - read about cities and towns in the spotlight and their unique ideas to make their communities better by visiting the Arizona Cities @ Work Website. The blog is updated with articles that highlight the unique things happening in cities and towns every day.
Throwback: AZ Cities Edition
What were cities and towns celebrating this time last year? Five years ago? 50 years ago?
We're introducing a new feature for the League Connection newsletter where we take a look at some city/town stories from years past. If your city or town has a memorable success story, anniversary to celebrate, or timeless photo to share for a particular month, please feel free to send them to
swomer@azleague.org
. We'd love to feature your city or town in an upcoming issue!
---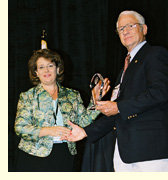 Four Years Ago:
Scottsdale and Flagstaff were named among the "100 Best Communities for Young People" by America's Promise Alliance.
Ten Years Ago:
Sierra Vista Mayor Tom Hessler was awarded the 2006 Community Leadership Award from the Association of Defense Communities.



League of Arizona Cities and Towns
1820 W. Washington St.
Phoenix, AZ 85007
Phone: 602-258-5786
Fax: 602-253-3874
http://www.azleague.org