Legal Corner: Municipal Elections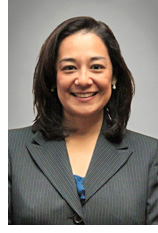 Christina Estes-Werther, League General Counsel

As a result of consolidated elections, most cities and towns hold their municipal elections in the fall of even-numbered years. While the 2016 August primary is over, for many municipalities this was only the second election to use the new majority vote calculation formula that was enacted in 2014. This article provides background into the legislative history of the formula and explains its application in the 2016 primary election.

Legislative History
Prior to 2014, a candidate was declared elected to office in the primary if that candidate received more than half of the total votes cast, which was calculated as the total amount of ballots cast, not the total number of votes on each ballot. Once the calculation of ballots cast was made, the candidates were required to receive more than one-half of the total votes cast (majority plus one) in order to be declared elected. Alternatively, a city or town that directly elects a mayor could choose to determine the total votes cast for council members and the mayor based on the total number of votes cast for mayoral candidates.

In 2014, session law was added to House Bill 2126 that required a city or town to use a new majority votes cast formula to determine the winners of the election for the 2014 and 2015 elections. During the 2015 legislative session, House Bill 2214 codified the new calculation into A.R.S. § 9-821.01 permanently replacing the previous calculation method.

Determining Majority of Votes Cast
The new calculation can be found in A.R.S. § 9-821.01 (D) and is as follows:

Calculate the total number of actual votes cast for all candidates for an office;
Divide the sum by the number of seats to be filled for the office; and
Divide the number by 2 and round to the highest whole number.
Here, the actual votes cast include the total number of votes on each ballot. If a city or town has five candidates running for three open city council seats, the formula works as follows:



Step 1: Calculate the total number of actual votes cast for all candidates for an office

Candidate 1 (3,999)
Candidate 2 (7,683)
Candidate 3 (15,830)
Candidate 4 (10,336)
Candidate 5 (13,377)
Total of Actual Votes Cast: 51,225



Step 2: Divide the sum by the number of seats to be filled for the office

Divide 51,225 by the 3 council seats = 17,075



Step 3: Divide the number by 2 and round to the highest whole number

Divide 17,075 by 2 = 8,537.5, which is rounded up to 8,538. This total is the majority of votes cast that a candidate must receive to be declared elected.



Election Result:

Candidates 1 and 2 failed to receive votes over 8,538. Candidates 3, 4 and 5 are thereby elected to the three city council seats because they received the majority of votes cast and the highest number of votes. Therefore, no runoff is required.

What if More Candidates Received a Majority of Votes Cast than Seats to be filled?
If more candidates receive a majority of votes cast than there are seats to be filled for the office, A.R.S. § 9-821.01 (E) requires those candidates who received the highest number of votes equal to the number of seats to be filled to be declared elected. Again, no runoff is necessary. For example, if four candidates had received a majority of votes cast but there are only three council seats, the statute requires the three candidates with the highest number of votes to be declared elected.

When is a Runoff Required?
No Candidate Receives a Majority of Votes Cast
A.R.S. § 9-821.01 (F) states that candidates who did

not

receive a majority of votes cast advance to the general or runoff election. In order to determine which candidates move forward, the clerk must identify the candidates who received the highest number of votes for the office and allow the number of candidates equal to twice the number of seats to be filled. If more than one candidate received an equal number of the highest votes for the office, then all candidates receiving the equal number of votes advance to the general or runoff election. In the previous example, if none of the five candidates had received a majority of votes cast for the three council seats, all five candidates would proceed to the runoff.

An Insufficient Number of Candidates Receive a Majority of Votes Cast
The law also requires a runoff if there were not a sufficient number of candidates who receive a majority of votes cast. In order to determine who moves forward from the remaining candidates who did not receive a majority of votes cast, the clerk must identify who received the highest number of votes and the number of candidates who advance to the runoff must be equal in number to twice the number of seats to be filled.

For example if only Candidates 3 and 5 received a majority of votes, these candidates would be declared elected yet one seat remains open. If none of the remaining candidates received a majority of votes cast, two of these candidates would proceed to the runoff. In this example, only Candidates 2 and 4 would proceed to the runoff since they received the next highest number of votes and the statute requires twice the number of candidates on the ballot for the one council seat.

At the runoff election, the candidate who receives the highest number of votes is declared elected. If two or more candidates receive the equal number of votes that is higher than any other candidate, the candidate elected is determined by lot.

Conclusion
While this new formula was in effect for the 2014 primary election, it remains a fairly new procedure for cities and towns. The law maintains the optional procedure for towns with a population of less than 5,000 under A.R.S. § 9-821.01 (G). Using this option, some of the council may be elected at the primary by a plurality of the votes cast but certain requirements must be met prior to implementing this alternative process including an election by the town approving the election procedure. Additionally, charter cities may have different provisions governing how they total the majority of votes cast. For these types of election matters it is always best to discuss your city or town's procedure with your attorney prior to the election cycle.

Resources

A.R.S. § 9-821.01

House Bill 2126 (Laws 2014, Ch. 256)

House Bill 2214 (Laws 2015, Ch. 105)