August 27-30, 2013
Hilton El Conquistador
Oro Valley, AZ

View the full conference program, registration and hotel information here.

If you have any questions about the conference, please contact Matt Lore at mlore@azleague.org or 602-258-5786.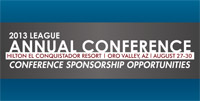 The League of Arizona Cities and Towns offers four levels of sponsorship through its annual conference. For more information on the sponsorship levels and benefits available, please point your browser here.
The League congratulates those who will receive the 2013 League Service Award at the Annual Conference in Oro Valley! Each year, the League recognizes 8, 12, 16, 20, 28 and 32 years of service. Stay tuned for the September newsletter that will have photos of those who received their award at the conference.

Point your browser here to view the 2013 League Service Award list.
The Center for the Future of Arizona has announced that nominations are being accepted for the 2013 Gabe Zimmerman Public Service Awards, a statewide competition created to recognize non-elected public servants who serve as a critical link between citizens and the people elected to represent them. Read more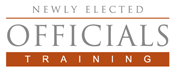 June 7-8, 2013

The Wigwam
300 Wigwam Boulevard
Litchfield Park, AZ 85340

This training is open to all city and town elected officials. The cost of this year's program will be $170.00 per person. This price includes materials and food (breakfast, lunch and a reception on Friday, and breakfast on Saturday). Program and registration information is available here.

Registration will close on June 4. If you have any questions, please contact Matt Lore at 602-258-5786 or mlore@azleague.org.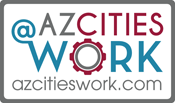 AZ Cities @ Work is a collaborative effort among Arizona's cities and towns to educate, inform and engage our residents to learn more about the vital work that local governments do each and every day. As the summer progresses, League staff will be sending out more information on this program and we encourage you to get involved. Read more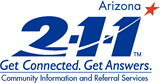 Community Information and Referral Services (CIR) was founded in 1964 and incorporated in 1979 as a 501(c)(3) nonprofit organization and provides human service information and referral services.

CIR's mission is to serve as Arizona's key source of integrated information that brings people and services together to meet vital needs. CIR's vision is for all Arizonans to be easily connected to available health and human services in their communities. Read more
The League of Arizona Cities and Towns publishes Arizona City & Town semi-annually as a key part of its communication and education programs. This full-color magazine is distributed to nearly 2,000 city and town officials who direct millions of dollars in buying power.

If you are interested in advertising opportunities in Arizona City & Town, point your browser here.
Follow the League on Twitter to receive up-to-date information
Point your browser here
to start connecting with the League.
Each day, League staff posts city and town news from around the state on the homepage. We do our best to find articles in local newspapers that highlight municipalities. If you haven't seen the daily news, you may access our website here.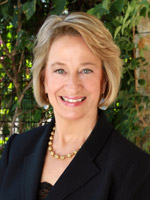 Name, title & city/town: Sharon Wolcott, Mayor, City of Surprise
Year elected to office: 2012
Years served as mayor: One
Hometown: Lexington, Kentucky
Years on Executive Committee: Joined February 2013

City of Surprise
Incorporated: 1960
Population: 117,517 (2010 Census)
Elevation: 1,130 ft.
County: Maricopa
Area within Limits: 76 sq. mi.

Why did you decide to serve in local government?
Public service has been my passion for the past 20+ years. I began an unexpected career in Minnesota, first serving as a member of the Newport City Council and deputy mayor, followed by 12 years in the state legislature serving in both the House and Senate. But local government has always been my first love. On vacation in Arizona I felt certain that Surprise would one day be my home. Surprise is a city with so much promise, and it felt like a natural fit to put my years of experience to work for my new home. There is nothing more fulfilling than making an impact on the community you serve. Taking on the role of mayor has provided me the opportunity to express my vision, and collaborate closely with the residents of Surprise. Read more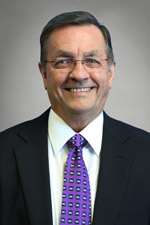 By: William Bock, League General Counsel

Several items in the news recently have raised the issue of the authority of cities and towns to act in certain circumstances.

The first item involved the Goldwater Institute's claim that the Town of Gilbert did not have the authority to create a park like the Freestone Recreation Center. Freestone is a very nice park facility that has many features such as a swimming pool, exercise equipment, climbing walls, and places for many sports activities. One of the claims by Goldwater was that Gilbert, and all non-charter cities and towns, lack the authority to create a recreational facility like Freestone. They demanded that Gilbert immediately stop the operation of the park. They claimed that many other cities and towns may be engaging in the same type of government "abuse of power". After correspondence between the parties, Goldwater has now backed off its demands, and will not pursue Gilbert on this issue. Read more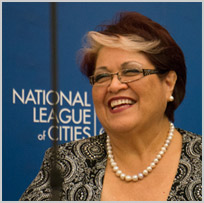 NLC President Marie Lopez Rogers

This new section of the newsletter will include updates from National League of Cities President and Avondale Mayor Marie Lopez Rogers as she works in Washington D.C. and travels the U.S. promoting municipal issues. The article links below will feature monthly highlights and updates.

Marketplace Fairness Act Passes Senate: NLC Thanks Those Who Voted To Support Main Street Retailers

President Announces Summer Jobs Program; NLC Offers Support

Is your city or town a member of NLC? For benefits of membership and further information point your browser here.
Below is a list of training opportunities that may be of interest in the coming months.

Employment Law Update Conference
Sheraton Crescent Hotel
Phoenix, AZ
June 5, 2013

2013 Newly Elected Officials Training
The Wigwam Resort
Litchfield Park, AZ
June 7 - 8, 2013

2013 Arizona Historic Preservation Conference
Mesa, AZ
June 12 - 14, 2013

Arizona City Attorney's Association Annual Conference
Prescott Resort
Prescott, AZ
June 13 - 14, 2013

Municipal Clerks Annual Conference and Elections Training
Mesa Convention Center
Mesa, AZ
July 17 - 18, 2013

ASU School of Public Affairs
Graduate Information Sessions Available!
3 dates; June - August

7th Annual Rural Policy Forum: Empowering Rural Communities
National Bank of Arizona Headquarters
Phoenix, AZ
August 8 - 9, 2013

League of Arizona Cities and Towns 2013 Annual Conference
Hilton El Conquistador
Oro Valley, AZ
August 27 - 30, 2013

National League of Cities Congress of Cities and Exposition Conference
Seattle, WA
November 13 - 16, 2013

Ramsey Executive Education Program
Management & Leadership Institute
Please see website for dates
ASU Mercado
Phoenix, AZ

The Arizona Citizen Planner 101
Please see website for information
University of Arizona's Cooperative Extension

For more information and to register for these events, point your browser here.
For any training sessions that you have missed or cannot attend in the future, be sure to check our YouTube channel to stay in the loop.
Have news or photos to share?
If your city or town was recently featured in the news, has an interesting program or photos of events and travels to share, please send them our way! Story ideas and materials may be submitted to
aprice@azleague.org
.
---
The articles listed in these sections are only a few highlights and unique things that are happening with cities and towns. For more interesting articles, please visit the Arizona Cities @ Work website at www.azcitieswork.com/social-connection/.
The Arbor Day Foundation recently awarded municipalities for their green communities. The awards were the Tree City USA and Tree City USA - Growth Award. Among the winners were Lake Havasu City, Phoenix, Prescott Valley and Scottsdale. Lake Havasu City received its 12th Tree City USA award and 11th Tree City USA - Growth Award. Read more
This year, 217 communities have earned recognition as a 2013 Playful City USA community! Twelve of those were Arizona cities and towns. The program received a record number of applications this year and could not be more excited to celebrate with the exceptional cities that were selected. These Playful City USA communities are making a commitment to play and physical activity by developing unique local action plans to increase the quantity and quality of play in their community. Read more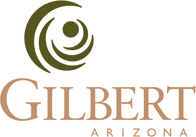 The International Economic Development Council (IEDC) announced that Gilbert has been recognized as the first Arizona economic development organization, the second municipality and one of just 35 economic development organizations in the nation accredited by IEDC as an Accredited Economic Development Organization (AEDO).

"The Gilbert Office of Economic Development displays the professionalism, commitment, and technical expertise that is deserving of this honor," said IEDC President and CEO Jeff Finkle. Read more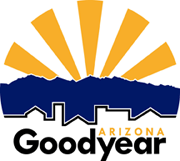 The city of Goodyear's Finance Department is continuing to be recognized on a national level for its high standards in annual reporting.

The Government Finance Officers Association of the United States and Canada again awarded the city of Goodyear the prestigious Certificate of Achievement for Excellence in Financial Reporting for its comprehensive annual financial report for the fiscal year ending on June 30, 2012. Read more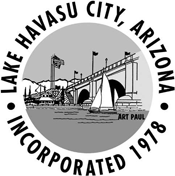 According to Today's News-Herald, City leaders OK'd an agreement Tuesday allowing people to perform restitution through the Mohave County Probation Department for certain city maintenance duties. Lake Havasu City Council members unanimously approved giving City Manager Charlie Cassens authority to execute a Community Restitution Program Statement of Understanding with county probation. The deal is part of an annual renewal of work that often is done in city parks, involving trimming bushes and sweeping sidewalks. Point your browser here to continue reading on Today's News-Herald.
Many cities and towns around the state are working to engage youth councils in community affairs. For instance, the city of Surprise has asked their Youth Leadership Commission to weigh in on city affairs while the city of Peoria has asked its Youth Advisory Board to take part in council discussions that affect the city. In the latest effort to engage young people in community affairs, Surprise youth are being asked to comment online about issues from city programs for youth to their transportation woes. Read more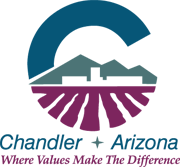 Chandler's Environmental Education Center (EEC) recently celebrated its five year anniversary, as well as Earth Day. Critters of all kinds were on display and were a hit with visitors (see photo). The EEC features various exhibits and hosts classes and events relating to environmental stewardship. The facility is part of Veterans Oasis Park (see map) in southeast Chandler and covers 113 acres featuring lush wetlands and arid habitat suitable for a diversity of plants and wildlife. The park includes 4 1/2 miles of trails, wildlife viewing areas, ramadas and picnic areas, a butterfly and hummingbird habitat, an outdoor amphitheatre, a unique, learning-oriented playground, a 5-acre urban fishing lake, Solar System Walk, and interpretive signs and exhibits. Read more



League of Arizona Cities and Towns
1820 W. Washington St.
Phoenix, AZ 85007
Phone: 602-258-5786
Fax: 602-253-3874
http://www.azleague.org