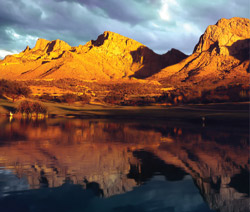 August 27-30, 2013
Hilton El Conquistador
Oro Valley, AZ

Mark your calendar! The 2013 League Annual Conference will be held in Oro Valley at the Hilton El Conquistador, August 27-30.

Hotel and conference registration information will be sent out to all cities and towns in late May. This information will also be available online.

If you have any questions about the conference, please contact Matt Lore at mlore@azleague.org or 602-258-5786.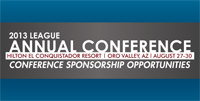 The League of Arizona Cities and Towns offers four levels of sponsorship through its annual conference. For more information on the sponsorship levels and benefits available, please point your browser here.
The League congratulates those who will receive the 2013 League Service Award at the Annual Conference in Oro Valley! Each year, the League recognizes 8, 12, 16, 20, 28 and 32 years of service. Stay tuned for the September newsletter that will have photos of those who received their award at the conference.

Point your browser here to view the 2013 League Service Award list.
The Center for the Future of Arizona has announced that nominations are being accepted for the 2013 Gabe Zimmerman Public Service Awards, a statewide competition created to recognize non-elected public servants who serve as a critical link between citizens and the people elected to represent them. Read more
Why Municipalities Must Be Creating Infrastructure Plans Now to Meet the SB1525 Deadline

By: Peter W. Culp and Cheyenne C. Walsh

Though the legislative session is crawling to an end, and nary has a word been mentioned about impact fees, now is not the time to be complacent about this perennially troublesome topic. While no new bills this session affect the laws governing how impact fees are assessed by cities and towns, the deadline from the last overhaul of the statute looms near. Senate Bill 1525, from the 2011 legislative session, imposes numerous new requirements and limitations on development fee programs and must be complied with no later than August 1, 2014, if your city or town plans to collect impact fees to fund new growth. Considering the statutory timelines in place, you have approximately five months to publish your infrastructure plans and get the process moving. Here is how we get there. Read more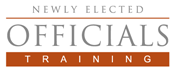 June 7-8, 2013

The Wigwam
300 Wigwam Boulevard
Litchfield Park, AZ 85340

This training is open to all city and town elected officials. The cost of this year's program will be $170.00 per person. This price includes materials and food (breakfast, lunch and a reception on Friday, and breakfast on Saturday). Program and registration information is available here.

Read more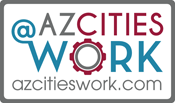 The League is pleased to present Arizona Cities @ Work, an ongoing and collaborative effort to promote the services cities and towns provide the citizens of Arizona. For more information on this campaign and how your city or town can participate, please see this one-page sheet. To view the Arizona Cities @ Work website, visit www.azcitieswork.com.

Read more
The League of Arizona Cities and Towns publishes Arizona City & Town semi-annually as a key part of its communication and education programs. This full-color magazine is distributed to nearly 2,000 city and town officials who direct millions of dollars in buying power.

If you are interested in advertising opportunities in Arizona City & Town, point your browser here.
Follow the League on Twitter to receive up-to-date information
Point your browser here
to start connecting with the League.
Each day, League staff posts city and town news from around the state on the homepage. We do our best to find articles in local newspapers that highlight municipalities. If you haven't seen the daily news, you may access our website here.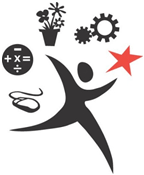 Afterschool, summer and out-of-school youth programs are all about what we can do to enrich the lives of the children and youth we serve. The Arizona Center for Afterschool Excellence (AzCASE) recently received a grant from the Noyce Foundation to create a statewide plan for increasing STEM (science, technology/computer, engineering/design, mathematics) opportunities in afterschool and out-of-school time programs. Read more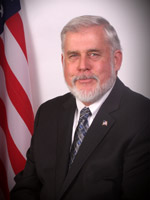 Name, title & city/town: Jerry Weiers, Mayor, City of Glendale
Years on Executive Committee: Joined February 2013

City of Glendale
Incorporated: 1910
Population: 226,721 (2010 census)
Elevation: 1,154 ft.
County: Maricopa
Area within Limits: 58.5 sp. mi.

Why did you decide to serve in local government?
I like a challenge. No really, I like a challenge. Read more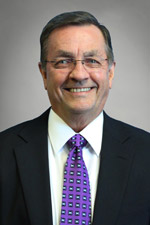 Please join the League in welcoming the League's new General Counsel William Bock!

On Bill's first day on the job, April 1, 2013, we sat down with him and asked him some questions.

Where were you born and where did you go to school?
I am originally from Racine, Wisconsin. I graduated from the University of Wisconsin with a BA in political science. I then received my JD from the University of Wisconsin Law School in 1972.

I understand that you started practicing law in Wisconsin. Can you tell us about your Wisconsin legal experience?
My very first job as a lawyer was as an assistant city attorney in my hometown of Racine. I prosecuted ordinance violations, and traffic cases. I then became deputy city attorney for the city of Racine, and began to handle larger cases, including cases against the city for accidents, and cases involving adult businesses. I even argued a case before the Wisconsin Supreme Court. Read more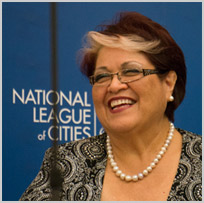 NLC President Marie Lopez Rogers

This new section of the newsletter will include updates from National League of Cities President and Avondale Mayor Marie Lopez Rogers as she works in Washington D.C. and travels the U.S. promoting municipal issues. The article links below will feature monthly highlights and updates.

Metropolitan Leadership Forum held in Phoenix
In February the National League of Cities and the Building Resilient Regions held a Metropolitan Leadership Forum in Phoenix. The Forum focused on cultivating discussion among the leaders present that would lead to specific actions in the fields of planning, partnership, leadership and citizen engagement to help build more sustainable and resilient communities. If you were not able to attend, please see the link below to view the document, which summarized the forum. The document identifies some key opportunities for action that can be helpful in achieving community goals. Read more
Below is a list of training opportunities that may be of interest in the coming months.

Employment Law Update Conference
Sheraton Crescent Hotel
Phoenix, AZ
June 5, 2013

2013 Newly Elected Officials Training
The Wigwam Resort
Litchfield Park, AZ
June 7 - 8, 2013

Arizona City Attorney's Association Annual Conference
Prescott Resort
Prescott, AZ
June 13 - 14, 2013

ASU School of Public Affairs
Graduate Information Sessions Available!
4 dates; May - August

Ramsey Executive Education Program
Management & Leadership Institute
Please see website for dates
ASU Mercado
Phoenix, AZ

The Arizona Citizen Planner 101
Please see website for information
University of Arizona's Cooperative Extension

For more information and to register for these events, point your browser here.
For any training sessions that you have missed or cannot attend in the future, be sure to check our YouTube channel to stay in the loop.
Have news or photos to share?
If your city or town was recently featured in the news, has an interesting program or photos of events and travels to share, please send them our way! Story ideas and materials may be submitted to
aprice@azleague.org
.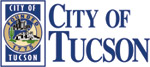 The Winnipeg Sun, a Canadian newspaper, has rated the top 10 sunny U.S. breaks for Canadians. Listed among San Francisco, California and Las Vegas, Nevada was the city of Tucson. The newspaper highlighted Tucson's golf, cuisine and Sonoran Desert as a reason for its unforgettable experiences. Point your browser here to view the top 10 list.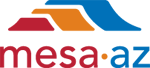 For the first time, a Southwest city will air on C-SPAN's 2013 Cities Tour. The city of Mesa was the ideal destination for the show that will show its unique history. The program will also feature in interview with Mesa Mayor Scott Smith. The Cities Tour spent a week in Mesa, using specialized vehicles called "Local Content Vehicles" to go around the city conducting interviews of local leaders, nonfiction authors and historians. Other areas will be highlighted such as the Alston House, where Mesa's first African American doctor lived, Mesa Grande ruins and the impact of Major League Baseball. Read more

For the sixth straight year, the town of Marana Finance Department has received the Government Finance Officers Association of the United States and Canada (GFOA) Distinguished Budget Presentation Award. The award was issued for the town's fiscal year 2013 budget and comprehensive financial plan. According to the Explorer News, GFOA determines award winners based on how well a government's budget document meets program criteria as a policy document, financial plan, operations guide, and communications device. Budget documents have to be rated "proficient" in all four categories, and in 14 mandatory criteria within those categories to receive the award. Point your browser here to continue reading in the Explorer News.

According to the Arizona Republic, Chandler City Council has approved a new program that is designed to encourage lending and commercial development. The collateral assistance program by the Chandler Industrial Development Authority's will offer up to $50,000 to help a for-profit business secure a loan. This program will help create new jobs in Chandler. Point your browser here to continue reading.



League of Arizona Cities and Towns
1820 W. Washington St.
Phoenix, AZ 85007
Phone: 602-258-5786
Fax: 602-253-3874
http://www.azleague.org