Survey and General Information


Thank you to all the attendees and sponsors for making the 2016 Annual Conference in Scottsdale a success.

Annual conference survey
To help us improve our conference, please fill out the 2016 Annual Conference Survey. Thank you in advance for your feedback.

Download session presentations and audio
View the conference program, download session presentations and listen to audio from conference sessions.

Note: we will be continuing to add updated presentations as well as the audio of the sessions throughout the next few weeks so continue to check back for updates.

Thank you to our sponsors
The conference would not have been possible without the generous support of our sponsors.

Community press release template
Point your browser here to download a press release template that you may use to inform your residents about the conference. Feel free to use this template and make changes to reflect your city or town's needs.

Next year's location and dates
2017 League Annual Conference
Hilton El Conquistador, Oro Valley
August 22-25

Questions
If you have any questions, please do not hesitate to contact League staff at league@azleague.org or 602-258-5786.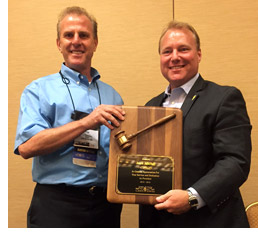 New members of the League Executive Committee and officers were selected by members at the annual conference last week in Scottsdale.

Outgoing League President and Tempe Mayor Mark Mitchell was recognized for his service at the League's Annual Business Meeting during the Annual Conference.

Chandler Mayor Jay Tibshraeny was elected to serve as the next League President.

Lake Havasu City Mayor Mark Nexsen will serve as vice president and Maricopa Mayor Christian Price will serve as treasurer. Read more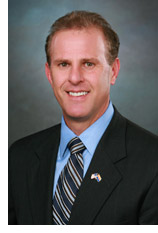 As the newly elected president of the League of Arizona Cities and Towns, I look forward to the many challenges and opportunities that lie ahead for our state and its 91 municipalities.

As both a mayor and as a former state senator, I have long been very appreciative of the work that the League staff, led by Executive Director Ken Strobeck, performs on behalf of Arizona's cities and towns and I am truly honored to be in a position to move the organization forward.

We will continue our best efforts to collaborate with state lawmakers on areas of mutual concern and to educate them on the impact of their actions on our local communities. Read more
Congratulations to those who received the 2016 League Service Award at the League Annual Conference in Scottsdale! Award recipients were recognized during our Thursday Legislative and Service Award Luncheon at the League Annual Conference. Service Awards are bestowed upon mayors and councilmembers who have served their communities for eight, 12, 16, and 20 years of service. For a full list of the 2016 Service Award recipients, please point your browser here.
The League honored several legislators during the Thursday Legislative and Service Award Luncheon at the League Annual Conference for their outstanding public service and dedication to local governance. These legislators are in touch with local leaders, understand the issues and willingly participate in each community within their legislative district. Throughout the legislative session, they are thoughtful advocates for local decision making, consistent mediators between other stakeholders, and are respected for their contributions statewide. Please point your browser here to view the legislators that were honored.
Save the date! The League's 15th Annual Cities and Towns Week will be October 16 - 22, 2016. Arizona Cities and Towns Week is set aside each year to provide citizens with important information about the services and programs provided by their city/town, and to introduce the employees that deliver them. Read more

NLC's City Summit (formerly Congress of Cities) is coming to Pittsburgh, Pennsylvania, November 16-19, 2016. See how this once-industrial town has transformed into a beautiful and vibrant city. Its architecture, food, artists, museums, and universities are attracting young professionals and creating a place where people love to live. Read more
The National Council for Public Private Partnerships (NCPPP) introduces the Fall 2016 schedule for its expanded educational course for newcomers to the P3 field and seasoned professionals looking for the latest take on critical issues. Read more
Have news or photos to share?
If your city or town was recently featured in the news, has an interesting program or photos of events and travels to share, please send them our way! Story ideas and materials may be submitted to
swomer@azleague.org
.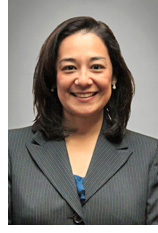 Adapted from Lisa Soronen, State and Local Legal Center, Washington, D.C.

In April, the Legal Corner provided a midterm update on cases that had been decided by the U.S. Supreme Court. The Court concluded its term in June and several additional cases were decided that impact local governments relating to the conduct of elected officials, the political activity of employees, and blood testing for suspected DUI offenders. In addition, the U.S. Supreme Court decided several high profile cases this term affecting immigration, education, and abortion. Read more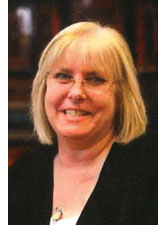 Name, title & city/town: Mary Nedrow, Mayor, Town of Springerville
Year elected to office: 2002
Years served as Mayor: 6 years

Town of Springerville
Incorporated: 1948
Population: 1,961
Elevation: 6,968 ft.
County: Apache
Area within Limits: 13 sq. mi.

Why did you decide to serve in local government?
I have always taken an interest in local government and I'm very proud of the town in which I reside. Springerville is an older community with so much history and wonderful people. I wanted to see the town grow and bring more businesses to the area so our children can make a living for their families. There is a lot of potential in the area for growth and I wanted to be part of it. The Town of Springerville is called the "Gateway to the White Mountains" and home of John Wayne. I'm very excited over the improvements of our town from the Heritage Center to our Main Street make over. I feel the council, staff and town manager work hand in hand to bring tourism to the area to help our businesses and a better quality of life to our community. Read more
Below is a list of training opportunities that may be of interest in the coming months.

Placemaking with Form-Based Codes
September 29-30, 2016
Phoenix, AZ

ASU School of Public Affairs
Graduate Information Sessions Available
University Center Building - ASU Downtown Phoenix Campus
Phoenix, AZ

Citizen Planner
College of Agriculture and Life Sciences-Cooperative Extension
University of Arizona
Tucson, AZ

Ramsey Executive Education Program
Management & Leadership Institute
NEW Curriculum
Choice of Venue: Classroom or Online

For more information and to register for these events, point your browser here.
For any training sessions that you have missed or cannot attend in the future, be sure to check our YouTube channel to stay in the loop.
Cities and towns across Arizona are accomplishing great things - read about cities and towns in the spotlight and their unique ideas to make their communities better by visiting the Arizona Cities @ Work Website. The blog is updated with articles that highlight the unique things happening in cities and towns every day.
Throwback: AZ Cities Edition
What were cities and towns celebrating this time last year? Five years ago? 50 years ago?
We're introducing a new feature for the League Connection newsletter where we take a look at some city/town stories from years past. If your city or town has a memorable success story, anniversary to celebrate, or timeless photo to share for a particular month, please feel free to send them to
swomer@azleague.org
. We'd love to feature your city or town in an upcoming issue!
---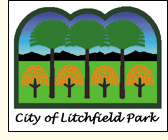 Five Years Ago:
The City of Litchfield Park received a $35,000 grand prize from Sprite during their Sprite Spark Parks Project to improve their recreation center basketball court. The Sprite Spark Parks Project was a multi-phase program where the beverage company partnered with NBA star LeBron James to build and restore recreation environments.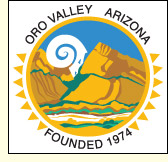 Ten Years Ago:
The Town of Oro Valley became the first StormReady community in southeast Arizona. Officials from NOAA's National Weather Service praised the community for completing a set of rigorous criteria necessary for earning the StormReady distinction, including establishing 24-hour warning point and emergency operations center, creating a system to monitor local weather conditions and develop a formal hazardous weather plan.



League of Arizona Cities and Towns
1820 W. Washington St.
Phoenix, AZ 85007
Phone: 602-258-5786
Fax: 602-253-3874
http://www.azleague.org