This training is a one-day course based on the League's annual Newly Elected Officials Training. This course will cover the basics of serving as an elected official or staff in an Arizona city or town. Read more

Thank you to all of the municipalities that celebrated our cities and towns during the 14th Annual Cities and Towns Week, October 18 - 24! This week is set aside each year to recognize the services that cities and towns provide, as well as to honor those who serve at all levels of municipal government. Read more
Have you ever thought about what goes into constructing and maintaining city and town streets?

There's much more than meets the eye - sidewalks, landscaping, lighting, parking, bike lanes, water and sewer lines, storm drain systems, repair and cleaning are all part of what it takes to maintain city and town streets.

To help your city or town residents understand what goes into city streets, AZ Cities @ Work has introduced a new video to its library. Read more

The League's 2016 Municipal Policy Statement, comprised of the legislative policy positions and action items collaboratively chosen by Arizona's 91 cities and towns, is now available. To view the 2016 Policy Statement, point your browser here.

The 2016 League calendars and legislative posters will be available next month and sent to all cities and towns.
Have news or photos to share?
If your city or town was recently featured in the news, has an interesting program or photos of events and travels to share, please send them our way! Story ideas and materials may be submitted to
swomer@azleague.org
.
Former League Executive Director John "Jack" DeBolske received the Morrison Institute for Public Policy Legacy Award at the State of Our State Conference luncheon on November 20.

DeBolske served as the League's executive director for 40 years before retiring in 1997. Read more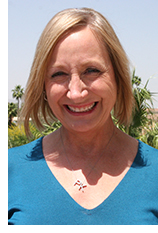 Please join the League in welcoming our new legislative director Patrice Kraus! Patrice will officially start in early December.

Where were you born and where did you go to school?
I was born in Iowa. My first two years of college were at the University of Iowa but I finished my undergraduate and graduate degrees at Arizona State University.

What were some of your recent positions before joining the League?
I have spent the last 21 years as the Intergovernmental Affairs Coordinator for the City of Chandler. Prior to that I worked at the State Senate. Read more
Each day, League staff posts city and town news from around the state on the homepage. We do our best to find articles in local newspapers that highlight municipalities. If you haven't seen the daily news, you may access our website here.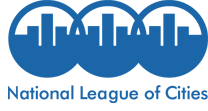 The newest members of the National League of Cities (NLC) Board of Directors include two councilmembers from Arizona. NLC named its 2016 leadership and board of directors at its annual Congress of Cities and Exposition in Nashville on November 7. Read more
Several Arizona cities were recognized as nationwide leaders for their use of digital technology.

At the annual National League of Cities Congress of Cities and Exposition held in Nashville earlier this month, five Arizona cities were presented with the 2015 Digital Cities Survey Awards. Read more
If your city currently shops at The Home Depot, don't miss this opportunity to earn a rebate for 2015 purchases.

The Home Depot contract with U.S. Communities provides agencies the opportunity to earn a rebate on their annual spend for online and in-store purchases. If you have purchased from The Home Depot during the year and are not currently using the U.S. Communities contract, creating your Pro Xtra account now would provide a rebate that your city is not currently signed up to receive. Read more
The Vietnam Veterans Memorial Fund is compiling information about every individual whose name appears on the Vietnam Veterans Memorial. The Virtual Wall of Faces project is seeking assistance to obtain information and photos for this project. Read more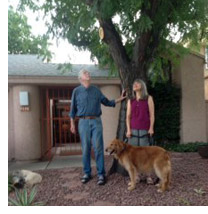 CUSTOMER SPOTLIGHT: Michael and Kathleen O'Brien Tucson, Arizona

When you live in a scorching desert climate like Arizona, having a tree on your property can bring beauty, cooling shade for your home and even a quiet place to gather outdoors as a family. However, trees can also be hazardous to your sewer lines, as Michael and Kathleen O'Brien recently learned when their beloved mesquite tree's aggressive roots collapsed a portion of their sewer line, which could have led to disaster. Read more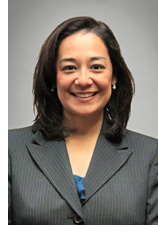 Christina Estes-Werther, League General Counsel

What do Arizona's Reed v. Town of Gilbert sign ordinance case, Uber and AirBNB, and police body cameras have in common? These were just a few of the topics addressed at the International Municipal Lawyers Association (IMLA) Annual Conference last month.

The IMLA was established in 1935 and provides continuing legal education (CLE) courses for local government attorneys across the United States and Canada in addition to other services. The IMLA seminars assist practicing attorneys with obtaining their required CLE credits along with providing the latest information and analysis on pivotal court cases. Read more
City of Phoenix
Year of Incorporation: 1881
Population: 1,447,128
Elevation: 1,117 ft.
County: Maricopa
Area within Limits: 514.9983 sq. mi.

Name, title & city/town: Daniel Valenzuela, Vice Mayor, City of Phoenix
Year elected to office: 2012
Years served on the Executive Committee: New member of the Executive Committee as of May 2015
Hometown: Phoenix, Arizona

Why did you decide to serve in local government?
At a very early age, I felt that committing my life to serving others would be the most honorable thing I could do. I am blessed with the responsibility that comes with serving as a Valley fire fighter and an elected official. In both public service roles, I do not pick and choose whom I serve, I am committed to serving everyone. Read more
Below is a list of training opportunities that may be of interest in the coming months.

Arizona City Government 101: What Every Municipal Official Needs to Know
December 4, 2015
Sheraton Phoenix Airport Hotel Tempe
Tempe, AZ

Community Plan Boards & Commission Conference
December 4, 2015
Arizona Department of Transportation Human Resources Development Center
Phoenix, AZ

GFOAz/AMCA January Training
January 21, 2016
Fountain Hills Community Center
Fountain Hills, AZ

ACMA 2016 Winter Conference
February 3-5, 2016
Hilton Sedona Resort at Bell Rock
Sedona, AZ

ASU School of Public Affairs
Graduate Information Sessions Available
University Center Building - ASU Downtown Phoenix Campus
Phoenix, AZ

Citizen Planner
College of Agriculture and Life Sciences-Cooperative Extension
University of Arizona
Tucson, AZ

Ramsey Executive Education Program
Management & Leadership Institute
ASU Mercado
Phoenix, AZ

For more information and to register for these events, point your browser here.
For any training sessions that you have missed or cannot attend in the future, be sure to check our YouTube channel to stay in the loop.
---
Cities and towns across Arizona are accomplishing great things - read about cities and towns in the spotlight and their unique ideas to make their communities better by visiting the Arizona Cities @ Work Website. The blog is updated with articles that highlight the unique things happening in cities and towns every day.



League of Arizona Cities and Towns
1820 W. Washington St.
Phoenix, AZ 85007
Phone: 602-258-5786
Fax: 602-253-3874
http://www.azleague.org