The League's 14th annual Cities & Towns Week will be October 18-24, 2015. Arizona Cities and Towns Week is set aside each year to provide citizens with important information about the services and programs provided by their city/town, and to introduce the employees that deliver them. Read more

The summer 2015 edition of Arizona City & Town magazine is now available!

This edition of the magazine is called "Arizona's Downtown Renaissance," and features a look at five Arizona downtowns that have recently transformed into bustling centerpieces of their city or town. It also compiles some of the most unique downtowns throughout the state. Read more
We are pleased to present the 2016 Resolutions as adopted at the League Conference in August. These resolutions form the basis for our Municipal Policy statement and our legislative agenda for the coming session and can be found here.

The resolutions process was altered in 2015 to allow for more in-depth research and greater involvement by local elected officials and staff in developing the League's Municipal Policy statement. Read more
Missed a Session at the League Annual Conference?
If you were unable to attend a session at the League Annual Conference, you can listen to it online!

Point your browser here to listen to the audio from all the annual conference sessions.

Point your browser here to view the full conference program and download session presentations.
Each day, League staff posts city and town news from around the state on the homepage. We do our best to find articles in local newspapers that highlight municipalities. If you haven't seen the daily news, you may access our website here.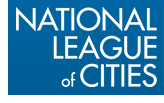 Officials from NLC Direct Member Cities or Towns in Arizona are eligible to apply for appointment to the board, committees or councils of the National League of Cities for the 2016 term.

Serving in an NLC leadership position or getting engaged through one of NLC's member councils or federal advocacy committees is one of the most rewarding ways for you as a municipal leader to bring your expertise to the service of cities and towns at the national level. By representing your city or town and contributing your voice, you have the opportunity to impact the actions of the National League of Cities as they help to shape the direction of the organization and even national policy. Read more
In light of the flash flood disaster that hit Colorado City earlier in September, please see information below about relief efforts for the families of those who lost their lives.

There has been a relief account set up for those interested in helping the families of Josephine, Naomi, and Della, the three mothers who lost their lives. For information on how to donate to the relief account, read more.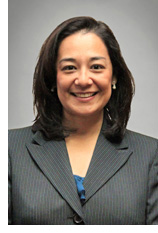 Christina Estes-Werther, League General Counsel

One of the services the League provides is the filing of amicus curiae briefs to support issues of importance to cities and towns. Amicus curiae is Latin for "friend of the court" and an amicus brief seeks to provide unique information or a broader perspective of the issues before the court from a person or organization that is not a party to the case. Court rules dictate the process of filing an amicus and in most cases, electronic filing is required by the courts. Read more
Have news or photos to share?
If your city or town was recently featured in the news, has an interesting program or photos of events and travels to share, please send them our way! Story ideas and materials may be submitted to
swomer@azleague.org
.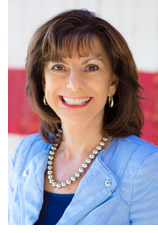 City of Peoria
Incorporated: 1954
Population: 154,065
Elevation: 1,140 ft.
County: Maricopa
Area within Limits: 170.48 sq. mi.

Name, title & city/town: Cathy Carlat, Mayor of Peoria
Year elected to office: Elected Mayor November 2014, has served on Peoria City Council representing the fastest-growing district since 2005
Years served as Mayor: Took office January 2015
Years served on the Executive Committee: New member of the Executive Committee as of August 2015
Hometown: Pittsburgh, PA, moved to Phoenix in 1969

Why did you decide to serve in local government?
When I was a young mother living in Plano, Texas, I watched the transformation of the area when Ross Perot moved his company headquarters (Electronic Data Systems) from Dallas to Plano. Other corporations followed, and it was a game changer for the city. The corporations were contributing to the community; they were giving to the schools, building parks and contributing to the arts. The children set their sights high - they were working harder in school so they could compete for these jobs and continue to rise up the corporate ladder. They were staying in town to raise their families, and the community itself became very strong and family-oriented. It changed everything for that city. When my family moved to Peoria, I saw a lot of similarities with Plano. I knew I had something to offer this community, an aspirational vision and a focus on economic development. Read more
Below is a list of training opportunities that may be of interest in the coming months.

Webinar: Mobile Integrated Health: What Is it? How Can it Improve Health Using Resources Cities and Towns Already Have?
September 29, 2015
9:00 - 10:30 a.m.

Arizona Tax Conference
October 14 - 16, 2015
Little America Hotel
Flagstaff, AZ

GFOAz October Budget Forum
October 22, 2015
Zions Bank
Phoenix, AZ

Finding Grants and Writing Competitive Grants Proposals to Foundations
October 29, 2015
League of Arizona Cities and Towns
Phoenix, AZ

NLC Congress of Cities
November 4 - 7, 2015
Nashville Music City Center
Nashville, TN

Arizona Municipal Clerks' Association Fall Training: City and Town Clerk Best Practices
November 12, 2015
Rio Vista Community Park
Peoria, AZ
(registration not yet available)

ASU School of Public Affairs
Graduate Information Sessions Available
University Center Building - ASU Downtown Phoenix Campus
Phoenix, AZ

Citizen Planner
College of Agriculture and Life Sciences-Cooperative Extension
University of Arizona
Tucson, AZ

Ramsey Executive Education Program
Management & Leadership Institute
ASU Mercado
Phoenix, AZ

For more information and to register for these events, point your browser here.
For any training sessions that you have missed or cannot attend in the future, be sure to check our YouTube channel to stay in the loop.
---
Cities and towns across Arizona are accomplishing great things - read about cities and towns in the spotlight and their unique ideas to make their communities better by visiting the Arizona Cities @ Work Website. The blog is updated with articles that highlight the unique things happening in cities and towns every day.



League of Arizona Cities and Towns
1820 W. Washington St.
Phoenix, AZ 85007
Phone: 602-258-5786
Fax: 602-253-3874
http://www.azleague.org