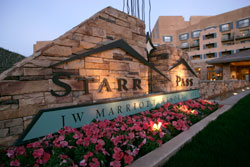 Help us plan for the 2015 League Annual Conference! If you have ideas or suggestions on possible conference workshop topics and speakers, please send them to mlore@azleague.org by March 17.

The Annual Conference Planning Committee will meet on March 24 to discuss ideas and develop session topics for the annual event. Read more
Corporate Sponsorship Opportunities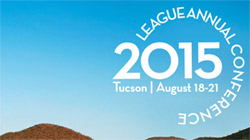 The League of Arizona Cities and Towns offers four levels of sponsorship through its annual conference.

For more information on the sponsorship levels and benefits, please point your browser here.

For additional questions, please visit the Sponsorship FAQ page or contact Amy Price or Matt Lore at (602) 258-5786.
In preparation for the 2015 League Service Award Program at the Annual Conference in Tucson, we are asking cities and towns to complete the 2015 League Service Award form. The lengths of service that qualify for recognition are:

8, 12, 16, 20 and 24 years, and every four-year increment thereafter.

Service may be consecutive or cumulative. Read more
• Arizona Events at 2015 NLC Congressional City Conference
• AZ Representatives on NLC Steering Committees

Read more
The Fisher House Program provides a "home away from home" for families of patients receiving medical care at major military and VA medical centers. These homes provide free temporary lodging so military and veterans' families can be close to their loved ones during a medical crisis. Read more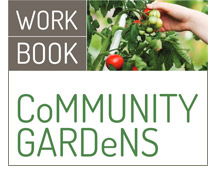 Last summer, St. Luke's Health Initiatives (SLHI) and the League partnered on the webinar, "So What About all These Community Gardens," which showcased community garden efforts in Payson, Flagstaff and Phoenix and addressed a combination of practical, operational and policy issues.

Following on that presentation, SLHI and their partners have released a workbook that provides cities, towns and neighborhoods interested in starting a community garden with practical advice and tips.

For more information on the workbook, point your browser here.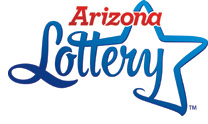 The Walking Dead® Scratchers® tickets give Lottery players something to scream about!

The Arizona Lottery released its newest Scratchers game based on the hit AMC® TV series, "The Walking Dead," earlier this month.

The Walking Dead Scratchers cost $2 each and offer prizes ranging from $2 to $10,000. Fans of the show 21 and over can choose from six different tickets that depict zombies, known to viewers as "walkers." Winning tickets could have players walking straight to the bank with a cash prize. Read more
Each day, League staff posts city and town news from around the state on the homepage. We do our best to find articles in local newspapers that highlight municipalities. If you haven't seen the daily news, you may access our website here.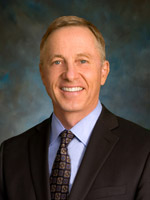 Name, title & city/town: John Giles, Mayor, City of Mesa
Year elected to office: 2014
Years served on Executive Committee: New member of the Executive Committee as of November 2014

City of Mesa
Incorporated: 1883
Population: 439,041
Elevation: 1,255 ft.
County: Maricopa
Area within Limits: 139.27 sq. mi

Why did you decide to serve in local government?
I'm a Mesa guy and I love my city. I was born in Mesa, raised my family in Mesa, and started a business in Mesa. I decided to serve on the Mesa Council to help the community that I love continue moving forward in the right direction and to do everything in my power to help us reach the next level. I'm energized by finding and implementing creative and innovative ways to provide the services our residents need while improving the overall quality of the Mesa experience. All politics are local, and there is no better way to positively impact the lives of our residents than through serving in municipal government. Read more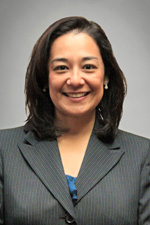 Christina Estes-Werther, League General Counsel

During this legislative session, there have been a number of discussions about the importance of transparent and open government and one of these could directly impact how cities and towns conduct their public meetings. This article will present an overview of legislation proposing changes to the Open Meeting Law and highlight some of the basic provisions of the current law (Arizona Revised Statutes, Title 38, Chapter 3, Article 3.1). Since this article is not designed to provide a comprehensive analysis, additional resources are listed at the end of the article. Read more
Have news or photos to share?
If your city or town was recently featured in the news, has an interesting program or photos of events and travels to share, please send them our way! Story ideas and materials may be submitted to
swomer@azleague.org
.
Below is a list of training opportunities that may be of interest in the coming months.

ASU Public Finance Conference
March 12-13, 2015
Phoenix, AZ

League Training - Emergency Preparedness: Is Your Community Ready?
March 17, 2015
Phoenix, AZ

AMCA 2015 Spring Training City/Town Clerk Best Practices
April 1, 2015
Tempe, AZ

League Training - Public Records Law
April 8, 2015
Phoenix, AZ

Transforming Local Government Conference - Early Bird Registration Ends Feb. 28!
April 12-15, 2015
Phoenix, AZ

League Training - Open Meeting Law
April 29, 2015
Phoenix, AZ

ASU School of Public Affairs
Graduate Information Sessions Available
University Center Building - ASU Downtown Phoenix Campus
Phoenix, AZ

Ramsey Executive Education Program
Management & Leadership Institute
ASU Mercado
Phoenix, AZ

For more information and to register for these events, point your browser here.
For any training sessions that you have missed or cannot attend in the future, be sure to check our YouTube channel to stay in the loop.
---
Cities and towns across Arizona are accomplishing great things - read about cities and towns in the spotlight and their unique ideas to make their communities better by visiting the Arizona Cities @ Work Website. The blog is updated with articles that highlight the unique things happening in cities and towns every day.



League of Arizona Cities and Towns
1820 W. Washington St.
Phoenix, AZ 85007
Phone: 602-258-5786
Fax: 602-253-3874
http://www.azleague.org