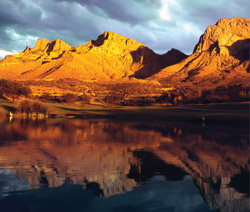 August 27-30, 2013
Hilton El Conquistador
Oro Valley, AZ

Mark your calendar! The 2013 League Annual Conference will be held in Oro Valley at the Hilton El Conquistador, August 27-30.

Hotel and conference registration information will be sent out to all cities and towns in May. This information will also be available online.

If you have any questions about the conference, please contact Matt Lore at mlore@azleague.org or 602-258-5786.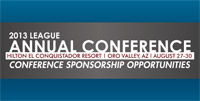 The League of Arizona Cities and Towns offers four levels of sponsorship through its annual conference. For more information on the sponsorship levels and benefits available, please point your browser here.

The Center for the Future of Arizona has announced that nominations are being accepted for the 2013 Gabe Zimmerman Public Service Awards, a statewide competition created to recognize non-elected public servants who serve as a critical link between citizens and the people elected to represent them. Read more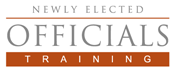 June 7-8, 2013

The Wigwam
300 Wigwam Boulevard
Litchfield Park, AZ 85340

This training is open to all city and town elected officials. The cost of this year's program will be $170.00 per person. This price includes materials and food (breakfast, lunch and a reception on Friday, & breakfast on Saturday). Program and registration information is available here.

Read more

Good for taxpayers, good for business and good for cities and towns

Mayors from across the state, from Kingman to Tempe, Maricopa to Lake Havasu joined together on March 20 at the League to unveil a new, common sense plan for tax simplification - one that is good for taxpayers, good for business and good for cities and towns. In total 22 mayors were in attendance to discuss the new plan, as well as the potential impacts of HB2657 in its current format. While cities and towns are supportive of the vast majority of Gov. Brewer's tax simplification plan, municipalities oppose a portion that would shift taxes on new construction and other contracting that would result in the loss of millions in revenue. For more information on the League's position, point your browser here.

The League has been working with cities and towns on the Arizona Department of Administration's (ADOA) transparency project over the last several months. The project came about as a result of legislation passed three years ago that requires cities and towns, as well as other local governments, to post information regarding their revenues and expenditures. Because the ADOA had created a website to fulfill their transparency requirements from the same bill, the League created a partnership with them to take advantage of the work they had already done. Read more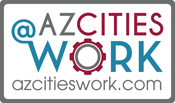 The League is pleased to present Arizona Cities @ Work, an ongoing and collaborative effort to promote the services cities and towns provide the citizens of Arizona. For more information on this campaign and how your city or town can participate, please see this one-page sheet. To view the Arizona Cities @ Work website, visit www.azcitieswork.com.

Read more

The League of Arizona Cities and Towns publishes Arizona City & Town semi-annually as a key part of its communication and education programs. This full-color magazine is distributed to nearly 2,000 city and town officials who direct millions of dollars in buying power.

If you are interested in advertising opportunities in Arizona City & Town, point your browser here.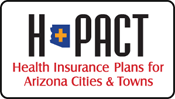 In today's environment of increasing economic and budget challenges, sometimes thinking "outside the box" is required to stay competitive. That is why the Health Plan for Arizona Cities and Towns (HPACT) was formed that allows cities and towns to group purchase benefits on an "a la carte" basis. Municipalities can compare prices and services with their current carriers, many of which offer group discounts to HPACT, and choose those they wish to use through HPACT. HPACT membership is free and a great new option for governments to save money. Read more


Follow the League on Twitter to receive up-to-date information
Point your browser here
to start connecting with the League.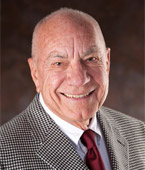 Name, title & city/town: Mayor Marlin Kuykendall, City of Prescott
Year elected to office: 2009
Years served as Mayor: Four
Hometown: I moved to Arizona from West Texas in 1946 and settled in Prescott in 1963

City of Prescott
Incorporated: 1883
Population: 39,843 (2010 census)
Elevation: 5,410 ft.
County: Yavapai
Area within Limits: 37.24 sq. ft.

Why did you decide to serve in local government?
After being in business many years in Prescott, I wanted to make sure our community remained the best city with the highest quality of life possible. Read more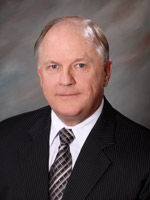 By Joni Hoffman, League General Counsel

City of Yuma Attorney Steven W. Moore has begun his presidency of the leading international organization serving municipal lawyers, becoming the first person from Yuma and only the second from Arizona to serve in that capacity in the organization's 77-year history. After serving as president-elect for a year, Moore officially became president of the International Municipal Lawyers Association (IMLA) in September 2012.

How long have you been a city attorney in Arizona? What is your professional background? How did you get interested in municipal law?
I have been the Yuma city attorney since 1986. I previously worked as a deputy county attorney for Mohave County, Arizona, and for almost 10 years I engaged in private practice representing municipal, private and corporate clients. I became interested in municipal law when Maureen George, former city attorney for Yuma, and later city attorney of Chandler and Lake Havasu City, invited me to join the city. Read more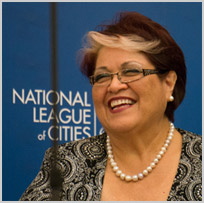 NLC President Marie Lopez Rogers

This new section of the newsletter will include updates from National League of Cities President and Avondale Mayor Marie Lopez Rogers as she works in Washington D.C. and travels the U.S. promoting municipal issues. The article links below will feature monthly highlights and updates. Read more

Below is a list of training opportunities that may be of interest in the coming months.

Strategic Sourcing Summit in Phoenix
Phoenix Convention Center
Executive Conference Center - West Building
Phoenix, AZ
Wednesday, April 10, 2013 (10:30 a.m. - 1:30 p.m., lunch will be provided)

2013 AzTA/ADOT Transit Conference: Coming Together-Transit Connects Us
Marriott at Tempe Buttes
Tempe, AZ
April 21 - 23, 2013

2013 Newly Elected Officials Training
The Wigwam Resort
Litchfield Park, AZ
June 7 - 8, 2013

Arizona City Attorney's Association Annual Conference
Prescott Resort
Prescott, AZ
June 13 - 14, 2013

ASU School of Public Affairs
Graduate Information Sessions Available!
6 dates; April - August

Ramsey Executive Education Program
Management & Leadership Institute
Please see website for dates
ASU Mercado
Phoenix, AZ

The Arizona Citizen Planner 101
Please see website for information
University of Arizona's Cooperative Extension

For more information and to register for these events, point your browser here.

For any training sessions that you have missed or cannot attend in the future, be sure to check our YouTube channel to stay in the loop.


Have news or photos to share?
If your city or town was recently featured in the news, has an interesting program or photos of events and travels to share, please send them our way! Story ideas and materials may be submitted to

aprice@azleague.org

.


Arizona cities that were recently evaluated by the Sunshine Review received high marks for their Web transparency. The cities of Chandler and Surprise both received an A+. Both cities have received a perfect standing for consecutive years. Mesa, Peoria, Phoenix and Tucson received an A and Gilbert, Glendale and Tucson received Bs on their transparency. Read more



The Casa Grande Water Reclamation Facility Phase III expansion project received the 2012 "Clean Water Project of the Year" award given by the Water Infrastructure Finance Authority (WIFA) of Arizona. Phase III of the project doubled wastewater capacity from 6 million gallons a day to 12 million gallons a day at the facility and upgraded the treatment level to A+ quality water suitable for open-access irrigation uses. The award was presented at the February 19 City Council meeting. Read more



League of Arizona Cities and Towns
1820 W. Washington St.
Phoenix, AZ 85007
Phone: 602-258-5786
Fax: 602-253-3874
http://www.azleague.org