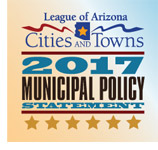 The League's 2017 Municipal Policy Statement, comprised of the legislative policy positions and action items collaboratively chosen by Arizona's 91 cities and towns, is now available. To view the 2017 Policy Statement, point your browser here.

The 2017 League calendars and legislative posters will be available next month and sent to all cities and towns.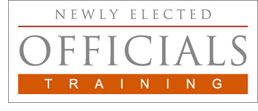 December 8-9, 2016
Mesa Convention Center
Palo Verde Room

The League of Arizona Cities and Towns is pleased to announce the 19th Annual Newly Elected Officials Program. The program will be held Thursday, December 8 and Friday, December 9 at the Mesa Convention Center. It will begin at 8:30 a.m. on Thursday and will conclude at 12:00 p.m. on Friday. Read more
The League welcomes Tom Savage and Alex Vidal as the two newest members of the legislative team!

Tom Savage, formerly a research analyst at the House of Representatives, joins the League as a Legislative Associate. Savage staffed the Agriculture, Water and Lands and Energy, Environment and Natural Resources committees. He is a graduate of Arizona State University where he received a Bachelor's degree in Public Policy.

Alex Vidal, previously a staffer for the Public Safety, Military and Technology Committee in the Senate, also joins the League as a Legislative Associate. Vidal has a Bachelor of Arts degree in Psychology from Arizona State University and a Master of Public Health from Grand Canyon University. Read more
This article was originally provided by the Public Safety Personnel Retirement System of Arizona and has been printed below in its entirety.

The Hall lawsuit decided last week impacts certain - but not all - members and retirees of all three plans managed by PSPRS. The court's decision requires payment by PSPRS-managed plans to thousands of currently contributing members and retirees.

The largest pool of those eligible to receive money back from PSPRS-managed plans are actively contributing EORP and PSPRS members who paid the increased contribution rates mandated by Senate Bill 1609 that were struck down by the courts. A far smaller section of retirees of all three plans are entitled to receive retroactive permanent benefit increases. Read more
Have news or photos to share?
If your city or town was recently featured in the news, has an interesting program or photos of events and travels to share, please send them our way! Story ideas and materials may be submitted to
swomer@azleague.org
.
This article is provided by the NLC Service Line Warranty Program

The same headlines appear around North America every day:

"No water, school in area of Norton Shores due to water main break"

"Traffic alert: Water main break leads to road closings, icy spots"

"Water main break causes street collapse, cars flooded in Rhawnhurst"

This list could go on for days. While the cities and street names may change, several factors are always the same: Read more
ULI Arizona Trends Day is a one-day deep dive bringing together 25+ top industry experts to discuss the most current state and national real estate trends, with a focus on what to expect in the future, where the best opportunities can be found, and how these components affect both public and private sector partners.

ULI Arizona Trends Day will be held Thursday, February 23 in Phoenix and includes a full agenda of speakers and programming.

Learn more about the conference and view the full agenda by pointing your browser here.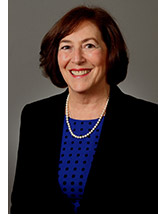 Please tell us a little about your background and where you were educated.
I was born and raised in Indiana and received a bachelor's degree in mathematics education from University of Michigan. My first job in a law office was as a paralegal in a large, multinational law firm in Chicago. I was one of their first six paralegals - before most people ever heard of a paralegal and before there were any training programs for paralegals. Most of our work was on large anti-trust litigation cases, doing legal research and discovery. After a couple of years, I married, moved to Iowa and took a hiatus from work to raise my three children. In 1984, we moved to Arizona where I became single again, went through several jobs, including massage therapist and flower arranging, and went back to work as a paralegal/legal assistant/bookkeeper with a sole practitioner focusing on juvenile law. After a few years I decided to go to law school at ASU, graduating in 2000 - the day before my middle child graduated with a bachelor's degree from that other Arizona university in Tucson. Read more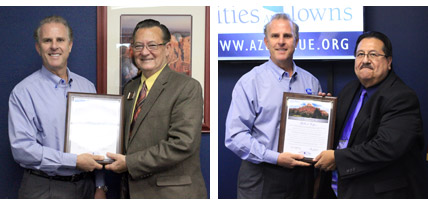 The League would like to thank Former Payson Mayor Kenny Evans and Former Coolidge Councilmember Gilbert Lopez for their many years of service on the League Executive Committee. Both individuals have contributed greatly to the Committee and the League and their service to the organization and their respective communities is truly appreciated. Read more
Below is a list of training opportunities that may be of interest in the coming months.

2016 Newly Elected Officials Training
December 8-9, 2016
Mesa, AZ

SmartGig Workshop: Connecting the Dots Between Broadband and Economic Development Growth
December 9, 2016
Phoenix, AZ

GFOAz January Training
January 12, 2017
Mesa, AZ

ACMA Winter Conference
February 1-3, 2017
Sedona, AZ

ASU School of Public Affairs
Graduate Information Sessions Available
University Center Building - ASU Downtown Phoenix Campus
Phoenix, AZ

Citizen Planner
College of Agriculture and Life Sciences-Cooperative Extension
University of Arizona
Tucson, AZ

Certified Public Manager® Program
Arizona State University
Choice of Venue: Classroom or Online

Executive Master of Public Administration
Arizona State University
First cohort will begin May 2017

For more information and to register for these events, point your browser here.
For any training sessions that you have missed or cannot attend in the future, be sure to check our YouTube channel to stay in the loop.
Cities and towns across Arizona are accomplishing great things - read about cities and towns in the spotlight and their unique ideas to make their communities better by visiting the Arizona Cities @ Work Website. The blog is updated with articles that highlight the unique things happening in cities and towns every day.
Throwback: AZ Cities Edition
What were cities and towns celebrating this time last year? Five years ago? 50 years ago?

We're introducing a new feature for the League Connection newsletter where we take a look at some city/town stories from years past. If your city or town has a memorable success story, anniversary to celebrate, or timeless photo to share for a particular month, please feel free to send them to swomer@azleague.org. We'd love to feature your city or town in an upcoming issue!


---
Nine Years Ago: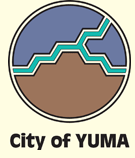 The International Economic Development Council's Partnership Awards honored the City of Yuma. The awards recognize outstanding and innovative public/private development projects that have enhanced the economic revitalization of distressed communities, states, or regions. Winners represent efforts in which larger private contributions have leveraged vital public commitments. The City of Yuma received the award in the 50,000 - 200,000 population category.

Four Years Ago: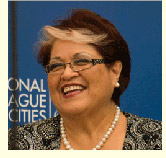 Former Avondale Mayor and League Executive Committee Member Marie Lopez Rogers was elected President of the National League of Cities. Lopez Rogers was the first Latina NLC president and the first Arizonan to hold the position in nearly 25 years. Lopez Rogers served on the NLC Board of Directors from 2001-2003 and was elected as the organization's second vice president in 2010. Read more here

One Year Ago:
The League's educational program AZ Cities @ Work, introduced "City and Town Streets, " the third in a series of informative videos. The video was created to help city or town residents understand just what goes into process of planning, budgeting, building and maintaining city streets. This video and others are available for your use any time in our Cities @ Work video library.



League of Arizona Cities and Towns
1820 W. Washington St.
Phoenix, AZ 85007
Phone: 602-258-5786
Fax: 602-253-3874
http://www.azleague.org