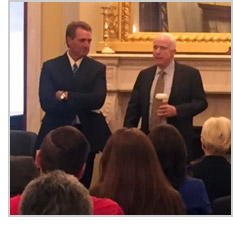 Arizona leaders attending the NLC Conference in Washington, D.C. had the opportunity to meet with Senators John McCain and Jeff Flake at an annual briefing. The meeting was held in the Russell Senate Office building on March 9. Read more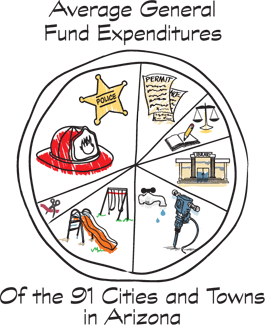 Every year by mid-July, each of our Arizona cities and towns are required by law to adopt a balanced budget that is open to citizen input and participation.

Every resident can have a voice in deciding what the budget will be spent on and how it will be paid for in the months before it is adopted.

To help ensure your city or town residents understand the budget process and to foster increased resident participation, AZ Cities @ Work once again presents Your Input Matters!, a short and fun video primer on the city and town budget process, demonstrating why it is important for residents to get involved. Read more
2016 League Annual Conference: August 23-26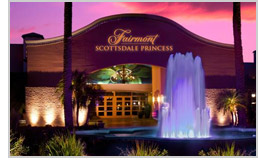 The 2016 League Annual Conference will be held in Scottsdale at the Fairmont Scottsdale Princess, August 23-26. Hotel registration information will be sent out to all cities and towns in May.

If you have any questions, please contact League Staff at 602-258-5786.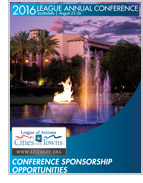 League Corporate Sponsorship Opportunities
The League of Arizona Cities and Towns offers four levels of sponsorship through its annual conference.

For more information on the sponsorship levels and benefits, please point your browser here.

For additional questions, please visit the Sponsorship FAQ page or contact Amy Price or Matt Lore at (602) 258-5786.
The League of Arizona Cities and Towns publishes Arizona City & Town semi-annually as a key part of its communication and education programs. This full-color magazine is distributed to nearly 2,000 city and town officials who direct millions of dollars in buying power. If you are interested in advertising opportunities in Arizona City & Town, point your browser here.
Last year, the League added policy committees to the resolutions process. The new policy committees allow for more in-depth research and greater involvement by elected officials and staff in developing the League's Municipal Policy Statement.

As the legislative session begins to wind down, policy committees will once again be meeting in the next few months to prepare for the resolutions committee. Read more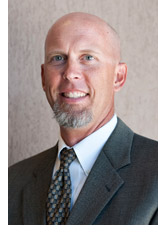 Michael D. Bailey has practiced in the area of public law since 2000. He is licensed to practice law in Arizona and California. He has served as the city attorney for the cities of Glendale and Surprise. Michael is active in the Arizona City Attorneys Association and currently serves as its president.

Tell us a little about your background, and where you were educated.
I am an Arizona transplant, born and raised in Utah and educated in California. I attended Chapman University in Orange, California where I obtained a bachelor's degree in business administration. Upon graduation and after exploring opportunities in the marketing field, including owning a site location services firm, I went to law school. In 1999, I graduated from the Chapman University, Fowler School of Law. During my tenure as an assistant city attorney with the City of Glendale, in an effort to more thoroughly understand municipal operations to better advise the city on legal matters, I obtained a Master of Public Administration from American Public University. Read more
Have news or photos to share?
If your city or town was recently featured in the news, has an interesting program or photos of events and travels to share, please send them our way! Story ideas and materials may be submitted to
swomer@azleague.org
.
Amazon Web Services (AWS) Public Sector has launched the 2016 City on a Cloud Innovation Challenge at the US Conference of Mayors Track at South by Southwest Interactive in Austin, Texas. This marks the third City on a Cloud Innovation Challenge, aimed at identifying best practices among local and regional governments using cloud computing (in both large and small categories) and building the partner ecosystem supporting these customers. Also, this year, they have again included the "Dream Big" category to help customers begin new projects. Winners get worldwide name recognition and credits to build great applications with AWS. Read more
Volunteer seats are open to those who want to be a voice for young kids.

If you are passionate about children and want to impact the early childhood programs available to young kids in our community, First Things First needs you!

Research has shown a child's early experiences lay the foundation for a lifetime of success in school and beyond. First Things First partners with parents and communities to give children birth through age 5 the tools they need to arrive at kindergarten prepared to succeed. Regional councils made up of community volunteers inform decisions about which programs First Things First funds in their area to strengthen families, expand early learning opportunities and increase access to preventative health services. Read more
Applications are now being accepted for the $100,000 Innovations in American Government Awards.

Offered by Harvard Kennedy School's Ash Center for Democratic Governance and Innovation, the Innovations Award is the nation's premier award for the public sector. It recognizes programs that demonstrate creative and effective government at its best.

All units of government - federal, state, local, tribal, and territorial - from all policy areas are eligible to apply for recognition. Read more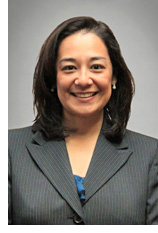 Christina Estes-Werther, League General Counsel

The presidential election has dominated the news and ushered in the 2016 election season. While the state will hold four state elections this year, many cities and towns will also hold mayoral and council elections. When considering whether a person is qualified for municipal office, frequent questions arise about how to determine the residency of a candidate.

Arizona Revised Statutes (A.R.S.) § 9-232 guides our residency discussion and requires at the time of the election that the candidate: Read more
Below is a list of training opportunities that may be of interest in the coming months.

APA National Planning Conference
April 2-5, 2016
Phoenix Convention Center
Phoenix, AZ

League Training: Address Confidentiality Program (ACP): The Role ad Responsibility of Cities and Towns in Arizona
April 14, 2016
League of Arizona Cities & Towns
Phoenix, AZ

GFOAz May Training
May 12, 2016
High Country Conference Center
Flagstaff, AZ

ACAA Summer Conference
May 19-20, 2016
Hilton Scottsdale Resort & Villas
Scottsdale, AZ

ASU School of Public Affairs
Graduate Information Sessions Available
University Center Building - ASU Downtown Phoenix Campus
Phoenix, AZ

Citizen Planner
College of Agriculture and Life Sciences-Cooperative Extension
University of Arizona
Tucson, AZ

Ramsey Executive Education Program
Management & Leadership Institute
ASU Mercado
Phoenix, AZ

For more information and to register for these events, point your browser here.
For any training sessions that you have missed or cannot attend in the future, be sure to check our YouTube channel to stay in the loop.
---
Cities and towns across Arizona are accomplishing great things - read about cities and towns in the spotlight and their unique ideas to make their communities better by visiting the Arizona Cities @ Work Website. The blog is updated with articles that highlight the unique things happening in cities and towns every day.



League of Arizona Cities and Towns
1820 W. Washington St.
Phoenix, AZ 85007
Phone: 602-258-5786
Fax: 602-253-3874
http://www.azleague.org