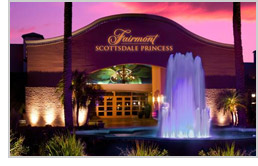 As we start to gear up for the 2016 League Annual Conference, we are seeking your input for conference session topics, speakers and events. If you have ideas or suggestions, please forward them to Matt Lore at mlore@azleague.org.

Mark your calendars for the 2016 conference that will be August 23-26 at the Fairmont Scottsdale Princess.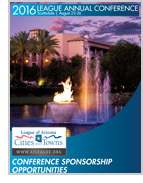 League Corporate Sponsorship Opportunities
The League of Arizona Cities and Towns offers four levels of sponsorship through its annual conference.

For more information on the sponsorship levels and benefits, please point your browser here.

For additional questions, please visit the Sponsorship FAQ page or contact Amy Price or Matt Lore at (602) 258-5786.
The League has created a city/town data sheet with facts, information and statistics about the 91 cities and towns in Arizona. We have provided this information in an excel format so the data can be utilized for research and information gathering purposes.

Download the document here.

This is a living document that will continue to be updated. If you have any questions or recommend any changes to the information, please contact us at league@azleague.org.
| | |
| --- | --- |
| When: | Wednesday, February 24 |
| Location: | League of Arizona Cities and Towns, Room 101 |
| Time: | 9:00 a.m. - 2:00 p.m. (Lunch will be provided) |
Budgets are the financial plan that a City or Town uses to deliver services to its citizens for each fiscal year. It sets the framework for the implementation of the services and why it is one of the most important processes for a City or Town. This session will cover the steps required to develop a budget (revenues, expenditures & fund balances), and how it can be effectively communicated to Elected Officials, Staff and Citizens. Read more
Have news or photos to share?
If your city or town was recently featured in the news, has an interesting program or photos of events and travels to share, please send them our way! Story ideas and materials may be submitted to
swomer@azleague.org
.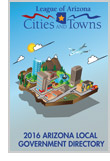 The 2016 Local Government Directory is now available and complimentary copies of the annual directory have been mailed to all member cities and towns.

As a reminder, in addition to the hard copy directory, the League also has an online version of the directory, which is updated throughout the year. To view the online directory, please point your browser here.
League Calendars and Posters Available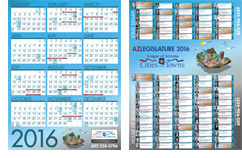 The 2016 calendars and legislative posters are now available and have been sent to all cities and towns. Included in the legislative posters are pictures and e-mail addresses of all legislators for your reference. To obtain additional copies of the calendar or legislative poster, please contact the League at (602) 258-5786.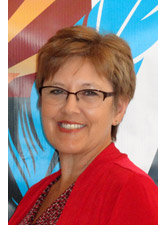 Please tell us a little about your background.
I'm an Iowan by birth, but feel more like an Arizona native after moving here from California in 1993. Prior employment before the town includes experience in the areas of accounting and that of an executive assistant.

The Town of Fountain Hills has been my "work" home since 1994 when I was hired to fill a vacancy in the clerk's office. The town incorporated in 1989, so I've been present through many of its changes that have occurred over the last 21 years in Fountain Hills. In 2003, I became the town's "second" town clerk since its incorporation. I've been active in the Arizona Municipal Clerks' Association since 2001 and more recently as a member of its Executive Board. Read more
Arizona Events at 2016 NLC Congressional City Conference
If you are planning on going to the March NLC Congressional City Conference in Washington, DC, be sure to join your Arizona colleagues at two special events--the Arizona reception on Monday night and the meeting on the hill with Senators McCain and Flake.

The League of Arizona Cities and Towns will host our annual Arizona Reception during the conference. All Arizona delegates, spouses and guests are invited to attend. The reception will take place: Read more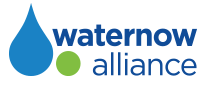 The WaterNow Alliance's Inaugural Summit: Unlocking Opportunities will bring together municipal water leaders to address how communities can jumpstart innovative and affordable water solutions, how to pay for them and how to communicate to the public about these issues. Join us for two days of focused, interactive, and comprehensive presentations and discussions. Connect with other water leaders, meet with innovators, hear from leading thinkers and policy makers, and learn about the critical initiatives and resources available for communities around sustainable water and resilience. Sessions will include: Read more

APA's National Planning Conference
April 2-5, 2016
Phoenix Convention Center

Every year thousands of planners, commissioners, and local officials converge at APA's National Planning Conference. This year they're headed to Phoenix for four days of learning and networking. Join the crowd April 2-5 and stake out your place at 400 activities from A to Z, including: Read more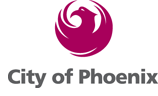 City of Phoenix Homeowners Have Saved More Than $1 Million in Repair Costs for Water and Sewer Lines with the NLC Service Line Warranty Program

In 2012, the City of Phoenix began a partnership with the National League of Cities Service Line Warranty Program. The program provides residents the option to purchase low-cost warranties that will cover the cost of repairs to their water and sewer lines in the event of a break, leak or clog. Recently, the City of Phoenix, Arizona, has surpassed $1 million in paid claims for affected service lines. Read more
Invest Health is a new initiative that brings together diverse leaders from mid-sized U.S. cities across the nation to develop new strategies for increasing and leveraging private and public investments to accelerate improvements in neighborhoods facing the biggest barriers to better health. The program is a collaboration between the Robert Wood Johnson Foundation and The Reinvestment Fund. Read more
The University of Utah's Policy Innovation Lab is calling for proposals to receive up to $100,000 as part of our 2016 Government Innovation Fellow and Service Provider Capacity Building Programs. Read more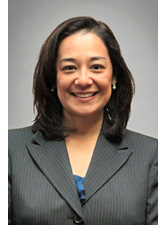 Christina Estes-Werther, League General Counsel

Last year media outlets were anticipating the sale of one million drones prior to the holiday season. This boom in drone sales led to the implementation of registration requirements by the Federal Aviation Administration (FAA) and generated questions about the proper use and regulation of drones for recreational purposes.

What is a Drone?
First, it is important to understand the terminology. Drones are often called by various terms but federal law refers to them as "Unmanned Aircraft Systems" (UAS). This system includes "the communication links and components that control that unmanned aircraft." Read more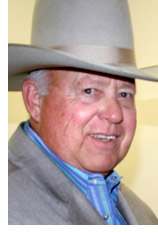 Name, title & city/town: Terry Nolan, Mayor, Town of Dewey-Humboldt
Year elected to office: 2010
Years served as Mayor: 6
Hometown: Humboldt

Town of Dewey-Humboldt
Incorporated: 2004
Population: 3,894
Elevation: 4,800 ft.
County: Yavapai
Area within Limits: 18.7 sq. mi.

Why did you decide to serve in local government?
I have been involved in the town almost from the start of my residency. I believe that I ran for the Humboldt Unified School Board in 1974; I served as a board member for two terms. It was a challenging experience. Even so, I enjoyed it. I also served as a member and chairman of the Dewey Humboldt Community Organization before the town became incorporated. I've also been involved in the Agua Fria Festival since the mid-70s to present. Read more
Below is a list of training opportunities that may be of interest in the coming months.

ACMA Winter Conference
February 3-5, 2016
Hilton Sedona
Sedona, AZ

GFOAz Winter Conference
February 17-19, 2016
Prescott Resort
Prescott, AZ

League Training: Developing and Understanding a Municipal Budget in Arizona
February 24, 2016
League of Arizona Cities and Towns
Phoenix, AZ

NLC Congressional City Conference
March 5-9, 2016
Washington, DC

WaterNow Alliance Inaugural Summit
March 30-31, 2016
Arizona State University Memorial Union
Tempe, AZ

APA National Planning Conference
April 2-5, 2016
Phoenix Convention Center
Phoenix, AZ

ASU School of Public Affairs
Graduate Information Sessions Available
University Center Building - ASU Downtown Phoenix Campus
Phoenix, AZ

Citizen Planner
College of Agriculture and Life Sciences-Cooperative Extension
University of Arizona
Tucson, AZ

Ramsey Executive Education Program
Management & Leadership Institute
ASU Mercado
Phoenix, AZ

For more information and to register for these events, point your browser here.
For any training sessions that you have missed or cannot attend in the future, be sure to check our YouTube channel to stay in the loop.
---
Cities and towns across Arizona are accomplishing great things - read about cities and towns in the spotlight and their unique ideas to make their communities better by visiting the Arizona Cities @ Work Website. The blog is updated with articles that highlight the unique things happening in cities and towns every day.



League of Arizona Cities and Towns
1820 W. Washington St.
Phoenix, AZ 85007
Phone: 602-258-5786
Fax: 602-253-3874
http://www.azleague.org