The League's 14th annual Cities & Towns Week is next week!

Arizona Cities and Towns Week is set aside each year to recognize the services cities and towns provide, as well as honor those elected officials, staff and volunteers who serve in municipal government. Read more
The League welcomes elected officials and municipal staff to volunteer to participate in one of the League's five policy committees.

The policy committees are:
| | | | |
| --- | --- | --- | --- |
| | • | | Budget, Finance and Economic Development |
| | • | | General Administration, Human Resources and Elections |
| | • | | Neighborhoods, Quality of Life and Sustainability |
| | • | | Public Safety, Military Affairs and Courts |
| | • | | Transportation, Infrastructure and Public Works |
The resolutions process was altered in 2015 to allow for more in-depth research and greater involvement by local elected officials and staff in developing the League's Municipal Policy statement. Five separate policy committees were created to thoroughly vet the issues. Read more
The League honored several legislators at the Annual Conference in August for their outstanding public service and dedication to local governance.

For those unable to attend the Annual Conference or those wishing to accept the awards within their districts, the League of Arizona Cities and Towns visited several council meetings to award these legislators with their Friends and Champions Awards. Read more
Have news or photos to share?
If your city or town was recently featured in the news, has an interesting program or photos of events and travels to share, please send them our way! Story ideas and materials may be submitted to
swomer@azleague.org
.
This training is a one-day course based on the League's annual Newly Elected Officials Training. This course will cover the basics of serving as an elected official or staff in an Arizona city or town.
When:
Friday, December 4, 2015
8:00 a.m. - 4:00 p.m.
Where:
Sheraton Phoenix Airport Hotel Tempe
1600 South 52nd Street
Tempe, Arizona, 85281
Cost:
$50. Fee includes continental breakfast, lunch and handouts.
Agenda:
To view the training agenda, point your browser here.
Register:
To register, point your browser here.
The League of Arizona Cities and Towns publishes Arizona City & Town semi-annually as a key part of its communication and education programs. This full-color magazine is distributed to nearly 2,000 city and town officials who direct millions of dollars in buying power.

If you are interested in advertising opportunities in Arizona City & Town, point your browser here.
Each day, League staff posts city and town news from around the state on the homepage. We do our best to find articles in local newspapers that highlight municipalities. If you haven't seen the daily news, you may access our website here.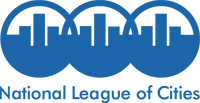 Make plans to attend the nation's largest educational event for city officials, the NLC Congress of Cities and Expo, held in Nashville, November 4-7.

We hope you will join us for a special state-specific event - the annual League of Arizona Cities and Towns Reception to be held on Friday evening, November 6. All delegates and guests from Arizona are invited. The reception will take place: Read more
Below is a list of training opportunities that may be of interest in the coming months.

Arizona State Fallen Firefighter Memorial Dedication & Annual Remembrance
October 18, 2015
9:00 a.m.
Wesley Bolin Plaza
Phoenix, AZ

Arizona Veteran Supportive Employer - Statewide Training Series
October 20, 2015
Phoenix Business & Workforce Development Center
Phoenix, AZ

GFOAz October Budget Forum
October 22, 2015
Zions Bank
Phoenix, AZ

Finding Grants and Writing Competitive Grants Proposals to Foundations
October 29, 2015
League of Arizona Cities and Towns
Phoenix, AZ

Next Generation Leadership Conference
November 4, 2015
High Country Conference Center
Flagstaff, AZ

NLC Congress of Cities
November 4 - 7, 2015
Nashville Music City Center
Nashville, TN

Arizona Municipal Clerks' Association Fall Training: City and Town Clerk Best Practices
November 12, 2015
Rio Vista Community Park
Peoria, AZ

Arizona City Government 101: What Every Municipal Official Needs to Know
December 4, 2015
Sheraton Phoenix Airport Hotel Tempe
Tempe, AZ

ASU School of Public Affairs
Graduate Information Sessions Available
University Center Building - ASU Downtown Phoenix Campus
Phoenix, AZ

Citizen Planner
College of Agriculture and Life Sciences-Cooperative Extension
University of Arizona
Tucson, AZ

Ramsey Executive Education Program
Management & Leadership Institute
ASU Mercado
Phoenix, AZ

For more information and to register for these events, point your browser here.
For any training sessions that you have missed or cannot attend in the future, be sure to check our YouTube channel to stay in the loop.
---
Cities and towns across Arizona are accomplishing great things - read about cities and towns in the spotlight and their unique ideas to make their communities better by visiting the Arizona Cities @ Work Website. The blog is updated with articles that highlight the unique things happening in cities and towns every day.



League of Arizona Cities and Towns
1820 W. Washington St.
Phoenix, AZ 85007
Phone: 602-258-5786
Fax: 602-253-3874
http://www.azleague.org