Arizona Cities & Towns @ Work

August 27-30, 2013
Hilton El Conquistador
Oro Valley, AZ

We look forward to seeing you at the League's Annual Conference. It is shaping up to be a great event in Oro Valley. To view the agenda and variety of concurrent workshops and sessions planned for the League of Arizona Cities and Towns Annual Conference, please point your browser here.

Point your browser here to register for the Annual Conference.

Point your browser here to register for the League Golf Tournament.

Be sure to register by Friday, July 19th to receive the early bird rate!

If you have any questions about the conference, please contact league@azleague.org or 602-258-5786. Read more
Youth delegates from your city or town are invited to join us at the 8th Annual League Youth Program to be held during the Conference on Wednesday, Aug. 28. Attendees will participate in their own sessions and activities, and will also have the opportunity to interact with local elected officials.

To learn more about this program, please point your browser here.
The 2013 Showcase of Cities and Towns will be held on Wednesday, Aug. 28 at the Hilton El Conquistador. This is traditionally the most popular event at the Annual Conference. A 24-year tradition, it is truly a unique and special event - one of a kind in the nation. Please make sure to register and reserve your spot.

We would also like to invite each city and town with a municipal flag to join the Opening General Session 14th Annual Parade of Flags.

Point your browser here to register for the Showcase of Cities and Towns and/or Parade of Flags.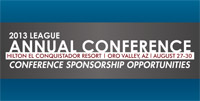 The League of Arizona Cities and Towns offers four levels of sponsorship through its annual conference. For more information on the sponsorship levels and benefits available, please point your browser here.
Congratulations to those who will receive the 2013 League Service Award at the Annual Conference in Oro Valley! Each year, the League recognizes 8, 12, 16, 20, 28 and 32 years of service. Stay tuned for the September newsletter that will feature those who received their award at the conference.

Point your browser here to view the 2013 League Service Award list.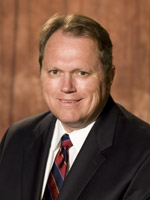 Mesa Mayor Scott Smith will be the first Arizona mayor to lead the United States Conference of Mayors, a non-partisan organization that unites the mayors of America's largest cities. USCM brings together mayors of every state to discuss issues impacting cities.

Read Mayor Smith's column on AZ Central.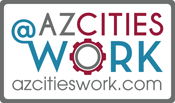 AZ Cities @ Work is a collaborative effort among Arizona's cities and towns to educate, inform and engage our residents to learn more about the vital work that local governments do each and every day. As the summer progresses, League staff will be sending out more information on this program and we encourage you to get involved. To learn more you can: Read more
The League of Arizona Cities and Towns publishes Arizona City & Town semi-annually as a key part of its communication and education programs. This full-color magazine is distributed to nearly 2,000 city and town officials who direct millions of dollars in buying power.

If you are interested in advertising opportunities in Arizona City & Town, point your browser here.
Follow the League on Twitter to receive up-to-date information
Point your browser here
to start connecting with the League.
Each day, League staff posts city and town news from around the state on the homepage. We do our best to find articles in local newspapers that highlight municipalities. If you haven't seen the daily news, you may access our website here.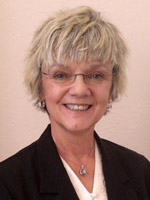 Name, title & city/town: Linda Kavanagh, Mayor, Town of Fountain Hills
Year elected to office: 2012
Years served as mayor: One year in office
Hometown: Fountain Hills, Arizona

Town of Fountain Hills
Incorporated: 1989
Population: 22,489 (2010 census)
Elevation: 1,700 ft.
County: Maricopa
Area within Limits: 20.32 sq. mi.

Why did you decide to serve in local government?
I have always been active in the community either as a parent of school children, a town or community service organization volunteer or a member and board chair of the local Chamber of Commerce. I made the jump to mayor because I eventually realized that I needed to have a vote on the town council to truly make a difference and affect change. Read more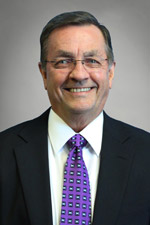 By: William Bock, General Counsel, League of Arizona Cities and Towns

June 2013

Last month I wrote an article about the powers and authority of cities and towns. I noted that sometimes the statutes that grant a power to a city or town are not written very clearly. That often results in lawsuits and ultimately a court will have to decide what the legislature meant when they adopted their laws.

It seems like that is the worst of all possible worlds; a court trying to figure out what the legislature meant instead of just writing the law clearly in the first instance. That is not in the best interests of the state, or in the case of ordinance, not in the best interest of cities and towns. Read more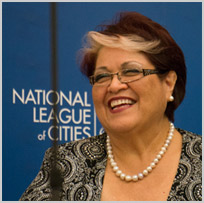 NLC President Marie Lopez Rogers

This new section of the newsletter will include updates from National League of Cities President and Avondale Mayor Marie Lopez Rogers as she works in Washington D.C. and travels the U.S. promoting municipal issues. The article links below will feature monthly highlights and updates.

June Declared Small Cities Month

45 Top Mayors Commit to Creating More Resilient Cities in Response to Extreme Weather, Launch National Campaign

Is your city or town a member of NLC? For benefits of membership and further information point your browser here.
Have news or photos to share?
If your city or town was recently featured in the news, has an interesting program or photos of events and travels to share, please send them our way! Story ideas and materials may be submitted to
aprice@azleague.org
.
Below is a list of training opportunities that may be of interest in the coming months.

Coca Cola "Take it to the Park" Contest
June 8 - July 14, 2013

Municipal Clerks Annual Conference and Elections Training
Mesa Convention Center
Mesa, AZ
July 17 - 18, 2013

ASU School of Public Affairs
Graduate Information Sessions Available!
2 dates; July - August

7th Annual Rural Policy Forum: Empowering Rural Communities
National Bank of Arizona Headquarters
Phoenix, AZ
August 8 - 9, 2013

League of Arizona Cities and Towns 2013 Annual Conference
Hilton El Conquistador
Oro Valley, AZ
August 27 - 30, 2013

Arizona Graffiti Symposium
Casa Grande Public Safety Facility
Casa Grande, AZ
September 17 - 18, 2013

Arizona Tax Conference
Co-Sponsored by Arizona Association of Assessing Officers and Arizona Department of Revenue
Little America Hotel
Flagstaff, AZ
September 25 - 27, 2013

National League of Cities Congress of Cities and Exposition Conference
Seattle, WA
November 13 - 16, 2013

Ramsey Executive Education Program
Management & Leadership Institute
ASU Mercado
Phoenix, AZ

The Arizona Citizen Planner 101
University of Arizona's Cooperative Extension

For more information and to register for these events, point your browser here.
For any training sessions that you have missed or cannot attend in the future, be sure to check our YouTube channel to stay in the loop.
---
Cities and towns across Arizona are accomplishing great things - read about cities and towns in the spotlight and their unique ideas to make their communities better by visiting the Arizona Cities @ Work Website. The blog is updated with articles that highlight the unique things happening in cities and towns every day.



League of Arizona Cities and Towns
1820 W. Washington St.
Phoenix, AZ 85007
Phone: 602-258-5786
Fax: 602-253-3874
http://www.azleague.org