| | |
| --- | --- |
| | NLC Update |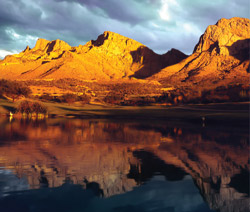 As we start to gear up for the 2013 League Annual Conference, we are seeking your input for conference sessions, topics, speakers and events. If you have ideas or suggestions, please forward them to Matt Lore at mlore@azleague.org.

Mark your calendars for the 2013 conference, August 27-30 at the Hilton El Conquistador in Oro Valley. Registration and hotel block will open in May.


League Welcomes New Legislative Associate Ryan Peters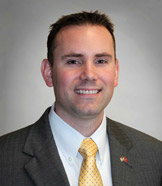 Ryan Peters has joined the League of Arizona Cities and Towns as the newest legislative associate. Ryan previously worked for the Intergovernmental Programs Department at the city of Glendale. In addition to his knowledge of municipal issues, Ryan brings military and private sector experience to the legislative division. He will undoubtedly serve as a great advocate for cities and towns.



The National League of Cities 2013 Congressional City Conference will be held March 9-13 in Washington, D.C. Listed below are two events planned specifically for the Arizona conference delegates. Read more


2013 Calendars and Legislative Posters Now Available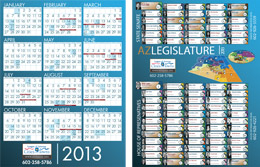 The 2013 calendars and legislative posters are now available. Copies have been sent to all cities and towns. If you would like an extra copy of either the legislative poster or the 2013 calendar, please contact us at 602-258-5786 or league@azleague.org.



The winter 2013 edition of Arizona City & Town focusing on succession planning is now available. Copies have been mailed to all cities and towns. If you did not receive a copy or would like additional copies, please contact the League and we will mail them to you. To view a copy of the magazine, point your browser here.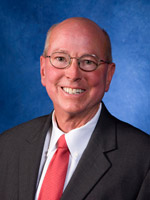 Name, title & city/town:
Jerry Nabours, Mayor, Flagstaff

Year elected to office: May 2012
Years served as Mayor: Eight mos.
Hometown: Yuma, AZ

City of Flagstaff
Incorporated: 1894
Population: 65,870 (2010 census)
Elevation: 6,905 ft.
County: Coconino
Area within Limits: 64.1 sq. mi.

Why did you decide to serve in local government?
As a business and real estate attorney it was important to me to follow city government. I got to know city hall pretty well. Finally, I had the time and investment income to allow me to serve. I thought I could bring real world experience and professionalism to the council. Read more


National League of Cities Update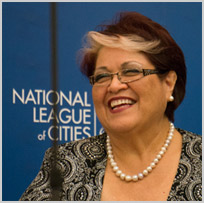 This new section of the newsletter will include updates on the National League of Cities President and Avondale Mayor Marie Lopez Rogers as she works in Washington D.C. and travels the U.S. promoting municipal issues. The article links below will feature monthly highlights and updates.

NLC Leaders Set Pace for 2013 Action

2013 Committee and Council Leadership

NLC President Calls for Collaboration at U.S. Conference of Mayors Winter Meeting

NLC Appoints Clarence Anthony as New Executive Director


Follow us on Twitter!
Follow the League on Twitter to receive up-to-date information.

Point your browser here

to start connecting with the League.


By: Joni Hoffman, League General Counsel

The League was busy in 2012 writing and filing amici curiae briefs on behalf of cities and towns that requested the League's assistance. As you may know, amicus assistance is one of the services the League provides to its member cities and towns. If a city or town is involved in a suit and the resolution of the suit could impact cities and towns statewide, the city or town may ask the League to file a brief to ask the court to consider the statewide impact of any decision it makes. In the past, the League has filed briefs in the Arizona Court of Appeals, the Arizona Supreme Court and Federal court. Below are descriptions of the cases in which the League filed amici last year. Read more

Below is a list of training opportunities that may be of interest in the coming months.

LID Basics and Beyond: Low Impact Development Trends in the Southwest
Tuesday, February 5, 2013
City of Glendale Public Library
Glendale, AZ

2013 PACE Conference on Civic Engagement
Breaking the Sound of Silence
Thursday, February 7, 2013
Peoria, AZ

Finding and Writing Competitive Grant Applications
Wednesday, February 13, 2013
League of Arizona Cities and Towns, Room 101
Phoenix, AZ

Open Meeting Law
Wednesday, March 6, 2013
League of Arizona Cities and Towns, Room 101
Phoenix, AZ

The Arizona Citizen Planner 101
Please see website for dates
University of Arizona's Cooperative Extension

Ramsey Executive Education Program
Management & Leadership Institute
Please see website for dates
ASU Mercado
Phoenix, AZ

National League of Cities Congressional City Conference
March 9-13, 2013
Marriott Wardman Park Hotel
Washington, DC

For more information and to register for these events, point your browser here.

For any training sessions that you have missed or cannot attend in the future, be sure to check our YouTube channel to stay in the loop.


Have news or photos to share?
If your city or town was recently featured in the news, has an interesting program or photos of events and travels to share, please send them our way! Story ideas and materials may be submitted to
aprice@azleague.org
.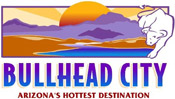 This month, Where to Retire magazine rated the city of Bullhead City as one of the best places in the country to retire. One of the reasons that the magazine ranked the city so high was because of its affordable communities and close proximity to lakes and parklands. Read more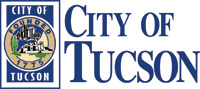 CareerBliss, an online job search with more than 3 million available employment opportunities recently named the 10 best cities to find a job. The city of Tucson came in at number two with the city of Los Angeles at the top. CareerBliss ranked the cities on employee happiness, unemployment trends and job availability. According to their website, an employee's happiness analyzed 10 key factors including: work-life balance, one's relationship with his/her boss and co-workers, work environment, job resources, compensation, growth opportunities, company culture, company reputation, daily tasks, and job control over the work performed on a daily basis. The online company also named the 10 worst cities to find a job, however no Arizona cities were placed in that category. Read more



El Mirage leaders were joined by a host of distinguished guests and citizens from throughout the West Valley on January 18 for groundbreaking ceremonies to commemorate the start of construction on the city's new police station. When complete, the 22,000 square-foot facility will house expanded quarters for training, investigations, evidence and offices to meet the Police Department's long-standing need for better, safer accommodations. point your browser here.



The city of Maricopa broke ground on the community's first Multigenerational Center and Regional Park on January 12. The center will include an aquatics center, classrooms and provide space for numerous recreational activities. The regional park will include many amenities including a skate park and splash pad. Both are anticipated to reach completion in 2014.

To view pictures, point your browser here.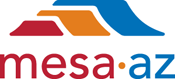 For several years, the Mesa Fire Department has donated an item to the East Valley Institute of Technology (EVIT) that the school could not afford. This year, the city's fire department gave EVIT a 1997 fire truck. The city continues to invest in the training of fire science as they believe this will bring a return on investment for many years. Point your browser here to continue reading the article in the East Valley Tribune.



League of Arizona Cities and Towns
1820 W. Washington St.
Phoenix, AZ 85007
Phone: 602-258-5786
Fax: 602-253-3874
http://www.azleague.org