| | |
| --- | --- |
| | A Look at the Past |



This week, October 22-26, marks the 11th annual Cities & Towns Week. This week is set aside each year to recognize the services that cities and towns provide, as well as to honor those who serve at all levels of municipal government. Read more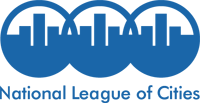 Be sure not to miss this year's National League of Cities, Congress of Cities and Exposition, November 28 - December 1, 2012 in Boston. During the Congress of Cities and Exposition, Avondale Mayor and League Executive Committee Member Marie Lopez Rogers will assume the presidency of the National League of Cities. In addition, the conference will offer a range of learning and networking opportunities to city officials including mobile tours highlighting successful programs from the city of Boston, along with the traditional keynote speakers, workshops and peer networking sessions. Point your browser here to visit the National League of Cities website to learn more about the conference topics, exhibiting, and to register. Read more



The League of Arizona Cities and Towns publishes Arizona City & Town semi-annually as a key part of its communications and education programs. This full-color magazine is distributed to nearly 2,000 city and town officials who direct millions of dollars in buying power.

If you are interested in advertising opportunities in Arizona City and Town point your browser here.


Follow us on Twitter!
Follow the League on Twitter to receive up-to-date information.
Point your browser here
to start connecting with the League.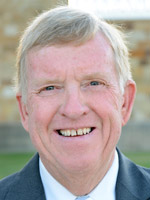 Name & city/town:
Ed Honea
Mayor, Marana, AZ

Year elected to office: Three terms (1977-'79, '81-'83 and '91 to present)

Years served as Mayor: Two terms (1995-'97 and 2005 to present)

Hometown: Marana, AZ

Why did you decide to serve in local government?
I got involved in local government because a lot of us were concerned about the City of Tucson buying farmland for water in the 1970s and letting the fields go fallow. That was the inspiration for Marana to incorporate. I was fortunate to be elected to the first Town Council and have enjoyed seeing this great community grow and mature. Read more

By Joni Hoffman, League General Counsel

As you go to the polls and vote on statewide ballot propositions next month, you should be aware of a state constitutional provision that almost ensures that what is passed can never be changed or repealed in the future by the state Legislature. Is this a good or bad thing? It depends on the issue and who you ask. Read more


League's 75th Anniversary: A Look at the Past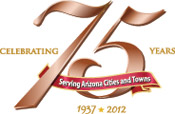 Interesting fact

There are municipal leagues in 49 of the 50 states, with Hawaii being the only exception. The Iowa League is considered to be the first municipal league and was founded in 1898. By the turn of the century, five state leagues were in existence: Iowa, California, Wisconsin, Indiana and Michigan. Sixteen pre-date World War I, and 37 were formed prior to 1940. Arizona falls approximately 36th on that list.


Have news or photos to share?
If your city or town was recently featured in the news, has an interesting program or photos of events and travels to share, please send them our way! Story ideas and materials may be submitted to

aprice@azleague.org

.


Below is a list of training opportunities that may be of interest in the coming months.

NLC Sequestration Webinar: What Local Officials Need to Know, Say and Do
October 30, 2012
2:00 to 3:00 PM EDT

Basics of Zoning for City and Town Officials
November 15, 2012
League of Arizona Cities and Towns, Phoenix, AZ

National League of Cities, Congress of Cities and Exposition
November 28 - December 1, 2012
Boston Convention & Exhibition Center, Boston, MA

The Arizona Citizen Planner 101
Please see website for dates
University of Arizona's Cooperative Extension

Ramsey Executive Education Program
Management & Leadership Institute
Please see website for dates
ASU Mercado, Phoenix

ULI: The Annual Boards and Commissions Conference
December 7, 2012
Black Canyon Conference Center, Phoenix

Read more

For any training sessions that you have missed or cannot attend in the future, be sure to check our YouTube channel to stay in the loop.



Chandler Mayor Jay Tibshraeny has been awarded the Dwight Patterson Lifetime Achievement Award by the East Valley Partnership. This award recognizes Mayor Tibshraeny for his long-time leadership in the East Valley. Point your browser here to read more.

A number of Arizona cities and towns were recently recognized at the 2012 Valley Forward Environmental Excellence Awards.

Valley Forward is a non-profit public interest organization that brings business and civic leaders together to convene thoughtful public dialogue on regional issues and to improve the environment and livability of Valley communities. The organization operates with the belief that businesses must take a leadership role in solving the complex and sometimes controversial problems that confront growing population centers. Read more

A recent American Express survey puts both Chandler and Mesa in the top 10 of U.S. cities by technology startups per capita. For more information, point your browser here.


Avondale Receives Distinguished Budget Presentation Award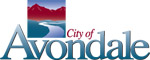 The Government Finance Officers Association (GFOA) of the United States and Canada (GFOA) this month presented the city of Avondale with the GFOA's Distinguished Budget Presentation Award for its 2012-13 fiscal year budget. The city's Finance & Budget department was among this year's award recipients recognized for their efforts to improve quality budgeting and provide an excellent example for other governments throughout North America. The award represents a significant achievement by the city, reflecting the commitment of the council and staff to meeting the highest principles of government budgeting.



League of Arizona Cities and Towns
1820 W. Washington St.
Phoenix, AZ 85007
Phone: 602-258-5786
Fax: 602-253-3874
http://www.azleague.org