Legislative Update
Today is the 26th day of the second regular session of Arizona's 50th Legislature. As of 9:00 a.m. today, 1,417 bills, memorials and resolutions had been introduced in the House and Senate combined.

Monday, January 30, marked the deadline for members of the Senate to introduce legislation in that body. The corresponding deadline for the House of Representatives is next Monday, February 6.


Municipal Water Assessment
On Wednesday, February 1, the Senate Committee on Water, Land Use and Rural Development considered SB 1288 (municipal water fees; repeal; appropriation), legislation to repeal the authority of the Arizona Department of Water Resources (ADWR) to impose an assessment on municipalities to help fund departmental operations. Passage of the bill would yield savings to cities and towns of up to $7 million per year.
Read more...


Online Tax Remittance
The House Committee on Ways and Means was scheduled to consider HB 2466 (local sales tax; payments; DOR) on Monday, January 30. The legislation provides for the creation of an online portal for the direct remittance of taxes by taxpayers in self-collecting cities.
Read more...


Permit Self-Certification
HB 2168 (building permits; self-certification process) provides that, "on receipt of any completed permit application, a municipality shall give the applicant the option of obtaining the issuance of the requested permit through a municipally directed permitting process or through self-certification." The bill further outlines standards for the establishment of the mandated self-certification program.
Read more...


Homeowners' Associations
On Tuesday, January 31, the Senate Committee on Veterans, Military and Government Affairs heard Senate Bill 1113 (homeowners' associations, public roadways). Sponsored by Senator Nancy Barto (R-Phoenix), this bill would divest homeowners' associations of their authority over roads that are dedicated to a governmental entity. The League opposes the measure because of the burdens it would impose on local enforcement and financial resources.

After nearly two hours of debate, the contentious measure passed by a vote of 4-3. It now proceeds to the Senate Rules Committee.


Regulatory Reform
On Wednesday, February 1, the House Committee on Commerce was scheduled to consider HB 2468 (regulations; entry; public service; limitations). The measure requires "agencies" to review and limit business "entry regulations" and "public service restrictions." The League is concerned that the bill could have significant unintended consequences and negative impacts on cities and towns.
Read more...


State Parks
On Thursday, February 2, the House Committee on Agriculture and Water unanimously passed HB 2362 (state parks revenue fund), sponsored by Rep. Karen Fann (R-Prescott). The legislation creates a new fund (which may be composed of private donations, revenue from fees and sales, and legislative appropriations) for operation and maintenance of the state park system. The measure also permits the State Parks Board to acquire and develop real property and improvements, subject to review by the Joint Committee on Capital Review. The League supports the bill, which now proceeds to the House Rules Committee.


Government Transparency
HB 2621 (local government budgets; posting; contents) was the subject of a House Government Committee hearing on Tuesday, January 31. The legislation makes a number of changes to the statutes governing local government budget processes.
Read more...


Firearms
SB 1241 (forfeiture of weapons and explosives), sponsored by Senator Rick Murphy (R-Peoria), passed the Senate Judiciary Committee on Monday, January 30, by a vote of 5-2. The bill diminishes the authority of local government over the disposition of confiscated or forfeited weapons. Cities and towns would lose the authority to destroy such weapons and would instead be required to sell them to authorized dealers, unless state or federal laws otherwise apply. The League registered its formal opposition to the bill, which now proceeds to the Senate Rules Committee.


Emergency Response
On Tuesday, January 31, the House Committee on Employment and Regulatory Affairs considered HB 2094 (prepaid wireless E911 excise tax). The bill, sponsored by Rep. Bob Robson (R-Chandler), levies a tax of .8% on the retail sale of prepaid cell phone services to assist governmental entities with the maintenance, operation and capital costs associated with the 9-1-1 system. Arizona currently levies a tax of 20 cents for this purpose only on monthly wired and wireless services.
Read more...


Law Enforcement
On Wednesday, February 1, in a hearing of the Senate Committee on Public Safety and Human Services, the League opposed two bills affecting relations between government employers and law enforcement personnel. The first measure, SB 1186 (law enforcement; omnibus) severely limits the use of fitness for duty examinations. The omnibus legislation, sponsored by Senator Linda Gray (R-Glendale), includes several miscellaneous provisions providing additional protections and benefits to law enforcement personnel. The bill passed by a vote of 4-1.
Read more...


League Directory Errata
The newly printed 2012 Local Government Directory displays incorrect professions for some mayors, vice mayors and council members on various city and town pages. This situation occurred as a result of a technical online data download problem. Unfortunately, and despite our efforts to double and triple check all the data in the directory, this error was not caught before publication. We deeply regret the error and apologize for any confusion it may cause.

Legislator Profile - Representative Kate Brophy McGee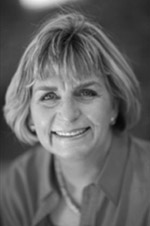 If you have lived in Arizona for any amount of time, you have likely run across a Brophy or two in the course of your journey. And if you don't know a Brophy personally, perhaps you are familiar with Brophy Preparatory Academy or the Brophy Sports Complex in Phoenix. Maybe you've driven along Brophy Road in Bisbee or have heard tell of the famous Babacomari Ranch near Sonoita, a 28,000-acre Spanish land grant which has been operated under the stewardship of the Brophys since 1935.

Brophy is one of the most storied names in Arizona history. Keeping the proud family legacy aflame is the Honorable Kate Brophy McGee, a freshman legislator representing legislative district 11 in the Arizona House.

Brophy McGee acknowledges the profusion of Brophys throughout the state and distinguishes the Phoenix branch from the southern branch of the family tree, but she doesn't work too hard to map out discrete genealogical relationships. "I remember trying to explain how my Uncle Frank was also my first cousin twice removed," she recalls, "when a relation advised, 'it's a lot easier to just say we're all cousins.'" Accordingly, if you ask the newly minted representative about her connection to a particular Brophy, she is more likely than not to respond, "Of course, he's my cousin."
Read more...