ISSUE 4 - February 3, 2012
Legislator Profile - Representative Kate Brophy McGee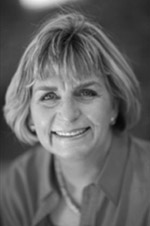 If you have lived in Arizona for any amount of time, you have likely run across a Brophy or two in the course of your journey. And if you don't know a Brophy personally, perhaps you are familiar with Brophy Preparatory Academy or the Brophy Sports Complex in Phoenix. Maybe you've driven along Brophy Road in Bisbee or have heard tell of the famous Babacomari Ranch near Sonoita, a 28,000-acre Spanish land grant which has been operated under the stewardship of the Brophys since 1935.

Brophy is one of the most storied names in Arizona history. Keeping the proud family legacy aflame is the Honorable Kate Brophy McGee, a freshman legislator representing legislative district 11 in the Arizona House.

Brophy McGee acknowledges the profusion of Brophys throughout the state and distinguishes the Phoenix branch from the southern branch of the family tree, but she doesn't work too hard to map out discrete genealogical relationships. "I remember trying to explain how my Uncle Frank was also my first cousin twice removed," she recalls, "when a relation advised, 'it's a lot easier to just say we're all cousins.'" Accordingly, if you ask the newly minted representative about her connection to a particular Brophy, she is more likely than not to respond, "Of course, he's my cousin."

A third-generation Arizonan, Brophy McGee was preceded by intrepid pioneers who immigrated to Arizona from Ireland via San Francisco. Her direct ancestors settled in Bisbee in the 1870s, helping prepare for the explosive growth that would attend the copper boom at the turn of the century. By the early 1900s, Bisbee was the largest American city between St. Louis and San Francisco.

The Brophys were community-minded entrepreneurs who helped develop infrastructure to support the fledgling municipality. They established a power and light company in Bisbee and founded the Bank of Douglas (which later became Arizona Bank). Farmers and cattle ranchers as well, they made a good living from their hard work and responsible management of natural resources.

Brophy McGee spent her formative years in Bisbee and then moved with her family to Tucson as she was entering fourth grade. She attended Tucson High, which proved to be a breeding ground for Arizona political figures. At the time she was in school, fellow Badgers included: Fred DuVal, chairman of the Arizona Board of Regents; Jan Lesher, who served as former Governor Napolitano's chief of staff and Director of the Arizona Department of Commerce; and attorney Andrew Federhar, a tireless policy activist who has served on countless state boards and commissions.

Brophy McGee is one of seven children, all of whom graduated from college. Aside from herself, siblings included four attorneys, one commodities broker and one rancher. Brophy McGee warms at reflections of her late brother, Mike, one of the most effective water lawyers produced by the Grand Canyon state. "I learned so much from him," she muses. "He effectively argued his points of view without becoming disagreeable."

Upon graduating from the University of Arizona, Brophy McGee entered a bank management training program, where she was given the option to pursue a career in commercial lending or branch management. She chose the former, and her decision led her to both a job in Phoenix and to her husband, Bob McGee, a fourth-generation banker. From the perspective of a Brophy, he was a relative newcomer to the state, having just arrived in 1956. "He was a wonderful man" Brophy McGee laughs, "but I was dumb enough to attempt to set him up with girlfriends of mine."

The future representative enjoyed great success in the men's club that was at the time commercial banking. She and Bob were married, and Brophy McGee took a leave of absence in 1986 to give birth to the couple's oldest son. She never returned to banking, devoting herself instead to raising their three sons and serving the community.

Community service is to Brophy McGee something like an article of faith, a fundamental obligation not to be doubted. Given the opportunity, she will do everything within her power to improve the condition of her tribe, broadly defined. Accordingly, she served on the Washington Elementary School District governing board for nearly ten years, including four terms as Board president. She has been active in many causes, and currently serves as the president of her homeowners association.

So it was that when an open House seat presented itself in 2010 (with the move of Adam Driggs to the Senate), Brophy McGee decided to throw her hat in the ring. For Brophy McGee, an avowed enemy of apathy, the campaign trail represented a battleground for a fight against this nemesis. Brophy McGee thoughtfully opines, "Apathy is the worst thing that can happen to a governing system. When it sets in, leaders lose their accountability."

Brophy McGee is genuinely honored and joyful to represent her district 11 constituency in the state legislature. She is especially proud to hold a position of public trust at a time when Arizona, the state her forebears helped create, approaches its 100th birthday.

Brophy McGee enjoys her committee assignments (Agriculture and Water, Health and Human Service, and Energy and Natural Resources) and appreciates the collegial nature of the House. She observes that, "there is a respect among members born of common experience. Representatives recognize that their colleagues, like themselves, worked hard to get here."

Presented with a Friend of Cities and Towns award by the League following her first session in the House, Brophy McGee has great respect for local officials and suggests that a city council may be the most challenging governing board on which to serve, especially because its decisions have such direct and immediate impacts on the lives of citizens. Moreover, she was "horrified" during her first legislative session by the number of bills that sought to micromanage municipalities. She promises to continue to resist legislative efforts to erode local authority.

When she is not legislating, Brophy McGee is busy catering to the whims of her movie star dog, Meggie. The standard poodle ("a more evolved form of life") is a PetSmart model that has appeared in print ads for collars, dog beds and canine clothes, and has recently moved into videos. Meggie works fairly cheaply, trading her services for grooming on shoot days and free treats on set.

Brophy McGee has faithfully continued her family's uninterrupted tradition of dedicated service to her native state. She hopes that has done her clan proud, and that her contributions will help ensure that the Brophy name remains associated with Arizona in the future.




Legislative Bulletin is published by the League of Arizona Cities and Towns.
Forward your comments or suggestions to league@azleague.org.