2017 League Annual Conference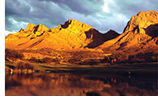 The 2017 League Annual Conference will be held in Oro Valley at the Hilton El Conquistador, August 22 - 25. Hotel registration information will be sent out to all cities and towns in late May.

We look forward to seeing you there!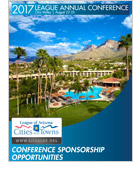 The League of Arizona Cities and Towns offers four levels of sponsorship through its annual conference.

For more information on the sponsorship levels and benefits, please point your browser here.

For additional questions, please visit the Sponsorship FAQ page or contact Amy Price or Matt Lore at (602) 258-5786.
In preparation for the 2017 League Service Award Program at the Annual Conference in Oro Valley, we are asking cities and towns to complete the 2017 League Service Award form.

Please click here to review the list of award recipients and let us know if you have any additional elected officials who will qualify for recognition now with the service accumulation date of December 2017.

The lengths of service that qualify for recognition are:8, 12, 16, 20 and 24 years, and every four-year increment thereafter. Service may be consecutive or cumulative.

The League of Arizona Cities and Towns publishes Arizona City & Town semi-annually as a key part of its communication and education programs. This full-color magazine is distributed to nearly 2,000 city and town officials who direct millions of dollars in buying power.

If you are interested in advertising opportunities in Arizona City &Town click here.
Congratulations to Lake Havasu City who was a top finisher in the America's Best Communities event.

Lake Havasu City received a $2 million prize as coming in second in the competition. The prize money will help the city accomplish its goals of implementing its Vision 20/20 plan.

America's Best Communities began in 2014 to spur economic development in small towns throughout the country. It challenged communities to submit ideas for bettering their communities. Winners would receive prize money and grant funding to help execute their plans.

To learn more, click here.
Have news or photos to share?
If your city or town was recently featured in the news, has an interesting program or photos of events and travels to share, please send them our way! Story ideas and materials may be submitted to
swomer@azleague.org
.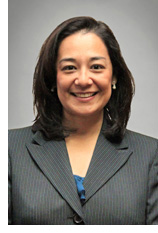 Christina Estes-Werther, League General Counsel

On April 6, 2017, the U.S. Senate, by a vote of 54-45, confirmed Neil Gorsuch as an associate justice on the U.S. Supreme Court filling the vacancy that resulted from the death of Justice Antonin Scalia in early 2016. Prior to his appointment, Neil Gorsuch was serving as a judge on the U.S. Court of Appeals for the Tenth Circuit, appointed by President George W. Bush in 2006. President Trump nominated Neil Gorsuch to the U.S. Supreme Court in January and following confirmation hearings and a Senate vote, he was sworn in on April 10, 2017. As a U.S. Supreme Court justice, he is appointed for life and at the age of 49, he is one of the youngest jurists to serve on the U.S. Supreme Court. Read more
Below is a list of opportunities, training and upcoming events that may be of interest in the coming months.

GFOAz May Training
May 11, 2017
Surprise Community Room
Surprise, AZ

SmartGig Arizona Conference and Demo Event
May 15 - 16, 2017
Desert Willow Conference Center
Phoenix, AZ

Arizona-Mexico Commission Summit
June 1-2, 2017
Omni Scottsdale
Scottsdale, AZ

ACAA Summer Meeting
June 1 - 2, 2017
Little America
Flagstaff, AZ

Women Leading Government Symposium
June 8, 2017
Scottsdale Center for the Arts
Scottsdale, AZ

City on a Cloud Innovation Challenge
Amazon Web Services Recognition and Awards
Applications due May 12

ASU School of Public Affairs
Arizona State University
Graduate Information Sessions Available

Citizen Planner
University of Arizona
Planning Course available online

Certified Public Manager® Program
Arizona State University
Choice of Venue: Classroom or Online

Executive Master of Public Administration
Arizona State University
First cohort will begin May 2017

For any training sessions that you have missed or cannot attend in the future, be sure to check our YouTube channel to stay in the loop.
City & Town Throwback

4 Years Ago
The City of Mesa was featured as the first southwest city to air on C-SPAN's Cities Tour. The program featured interviews of local leaders, nonfiction authors and historians and highlighted important aspects of Mesa's history, including the Mesa Grande ruins and spring training baseball. Many of the videos, which aired on C-SPAN "History TV" can be found in the C-SPAN video library.



6 Years Ago
The City of Bisbee was recognized on Earth Day by the USDA for its environmental stewardship, and more specifically, its Tin Town sewer project for which the city has been awarded a USDA grant.
Cities and towns across Arizona are accomplishing great things - read about cities and towns in the spotlight and their unique ideas to make their communities better by visiting the Arizona Cities @ Work Website. The blog is updated with articles that highlight the unique things happening in cities and towns every day.



League of Arizona Cities and Towns
1820 W. Washington St.
Phoenix, AZ 85007
Phone: 602-258-5786
Fax: 602-253-3874
http://www.azleague.org