2017 League Annual Conference: We Need Your Input!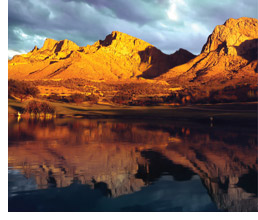 As we start to gear up for the 2017 League Annual Conference, we are seeking your input for conference session topics, speakers and events. If you have ideas or suggestions, please send them to lact17@azleague.org.

Mark your calendars for the 2017 conference that will be August 22-25 at the El Conquistador Resort in Oro Valley.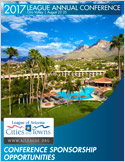 The League of Arizona Cities and Towns offers four levels of sponsorship through its annual conference.

For more information on the sponsorship levels and benefits, please point your browser here.

For additional questions, please visit the Sponsorship FAQ page or contact Amy Price or Matt Lore at (602) 258-5786.
The League has created a city/town data sheet with facts, information and statistics about the 91 cities and towns in Arizona. We have provided this information in an excel format so the data can be utilized for research and information gathering purposes.

Download the document here.

This is a living document that will continue to be updated. If you have any questions or recommend any changes to the information, please contact us at league@azleague.org.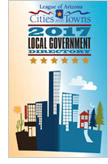 The 2017 Local Government Directory is now available and complimentary copies of the annual directory have been mailed to all member cities and towns.

As a reminder, in addition to the hard copy directory, the League also has an online version of the directory, which is updated throughout the year.

To view the online directory, please point your browser here.

To order a copy of the directory point your browser here.
When:

Wednesday, February 8

Location:

League of Arizona Cities and Towns, Room 101

Time:

9:00 am - 3:00 pm (Lunch will be provided)


Budgets are the financial plan that a city or town uses to deliver services to its citizens for each fiscal year. It sets the framework for the implementation of the services and is one of the most important processes a city or town undergoes each year. This session will cover how a budget is developed, how it impacts future years by using strategic financial forecasting and how it can be effectively communicated to elected officials, staff and citizens. Read more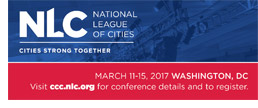 Arizona Events at 2017 NLC Congressional City Conference

If you are planning on going to the March NLC Congressional City Conference in Washington, DC, be sure to join your Arizona colleagues at two special events--the Arizona reception on Monday night and the meeting on the hill with Senators McCain and Flake.

The League of Arizona Cities and Towns will host our annual Arizona Reception during the conference. All Arizona delegates, spouses and guests are invited to attend. The reception will take place: Read more
Have news or photos to share?
If your city or town was recently featured in the news, has an interesting program or photos of events and travels to share, please send them our way! Story ideas and materials may be submitted to
swomer@azleague.org
.
We hope you have calendared the upcoming 2nd Annual ADHS Tobacco Summit "Celebrating Success: Where Do We Go From Here?" on Wednesday, February 22 from 9:00 am - 4:30 pm at the Black Canyon Conference Center in Phoenix. This is a premiere gathering of speakers in the U.S. tobacco control movement. Topics include: Tobacco 21; The Future of Cessation and Quitlines; Youth and Vaping; Smoking Cessation and Mental Health; Tobacco Use and Cessation Among Gender Sexual Minorities (LGBTQ). Read more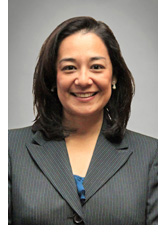 Christina Estes-Werther, League General Counsel

On December 22, 2016, the Federal Communications Commission ("FCC") issued a Public Notice for Comment relating to siting (location) policies for small cell infrastructure. The Notice was a result of a Petition from Mobilitie, LLC, a wireless provider located in Newport Beach, California. Mobilitie is requesting that the FCC adopt a declaratory ruling defining certain terms that will allow Mobilitie and other wireless providers easier access to public rights-of-way for wireless services. Read more
Below is a list of training opportunities that may be of interest in the coming months.

ACMA Winter Conference
February 1-3, 2017
Sedona, AZ

League Training: Developing and Understanding a Municipal Budget in Arizona
February 8, 2017
League of Arizona Cities and Towns
Phoenix, AZ

GFOAz Winter Conference
February 15-17, 2017
Prescott, AZ

AZDHS Tobacco Summit
February 22, 2017
Phoenix, AZ

Urban Land Institute Trends Day
February 23, 2017
Phoenix, AZ

NLC Congressional City Conference
March 5-9, 2017
Washington, DC

ASU School of Public Affairs
Graduate Information Sessions Available
Phoenix, AZ

Citizen Planner
University of Arizona
Tucson, AZ

Certified Public Manager® Program
Arizona State University
Choice of Venue: Classroom or Online

Executive Master of Public Administration
Arizona State University
First cohort will begin May 2017

For more information and to register for these events, point your browser here.
For any training sessions that you have missed or cannot attend in the future, be sure to check our YouTube channel to stay in the loop.
Cities and towns across Arizona are accomplishing great things - read about cities and towns in the spotlight and their unique ideas to make their communities better by visiting the Arizona Cities @ Work Website. The blog is updated with articles that highlight the unique things happening in cities and towns every day.
Throwback: AZ Cities Edition
What were cities and towns celebrating this time last year? Five years ago? 50 years ago?

We're introducing a new feature for the League Connection newsletter where we take a look at some city/town stories from years past. If your city or town has a memorable success story, anniversary to celebrate, or timeless photo to share for a particular month, please feel free to send them to swomer@azleague.org. We'd love to feature your city or town in an upcoming issue!


---
Five Years Ago: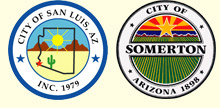 The cities of San Luis and Somerton joined an ambulance agreement to share ambulances and ambulance crews. The agreement, provided by the Department of Health Services, allowed the two departments to respond more quickly and with more resources to emergencies by pooling staff and funds. This marked the first time the City of San Luis had its own ambulance service.

Eleven Years Ago: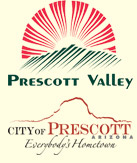 Seven cars and trucks from Prescott-area communities and organizations were sent to Pascagoula, Mississippi to serve out their engine lives in a city that lost the bulk of its government fleet to Hurricanes Katrina and Rita.

Working one-on-one with Pascagoula city officials, the Town of Prescott Valley learned that the government's greatest need was fleet vehicles.

A call went out regionally for donated vechiles and the City of Prescott responded with three vehicles that had been taken out of service and were scheduled for public auction. The Town of Prescott Valley donated two vehicles and two additional vehicles were donated by the Central Yavapai Fire District and the Yavapai Exceptional Industries.

Prescott Valley town officials traveled to Pascagoula to assess the community's needs and deliver the vehicles.



League of Arizona Cities and Towns
1820 W. Washington St.
Phoenix, AZ 85007
Phone: 602-258-5786
Fax: 602-253-3874
http://www.azleague.org