Happy New Year from the League
The League would like to wish you a Happy New Year and a prosperous 2017!
2017 Calendars and Legislative Posters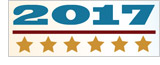 The 2017 calendars and legislative posters have been sent to all cities and towns. Included in the legislative posters are pictures and e-mail addresses of all legislators for your reference. To obtain additional copies of the calendar or legislative poster, please contact the League at 602-258-5786.
The 2017 legislative session is rapidly approaching. The first regular session of Arizona's 53rd Legislature is scheduled to commence on January 9, 2017.

Throughout the session, the League offers a full suite of services and publications to help Arizona cities and towns communicate more effectively with their legislative delegation and monitor issues that affect Arizona communities. Read more

The League with its newest Endorsed Partner, BMO Treasury and Payment Solutions, is pleased to announce a partnership in offering a consortium-based procurement card program to all its members.

Procurement cards have been widely used for many years by government organizations to reduce invoices, provide better controls than cash and checks, and in many cases, generate a financial incentive based on program spend and performance. Read more
Each day, League staff posts city and town news from around the state on the homepage. We do our best to find articles in local newspapers that highlight municipalities. If you haven't seen the daily news, you may access our website here.
Rural Communities Invited to Apply and Host Traveling Exhibition Exploring Water's Environmental and Cultural Impact

Arizona Humanities and the Walton Sustainability Solutions Initiatives and School of Historical, Philosophical and Religious Studies at Arizona State University are pleased to bring to Arizona an exclusive tour of Water/Ways, a traveling Smithsonian exhibition. Twelve venues will host the Water/Ways exhibition beginning in 2018. Read more
Have news or photos to share?
If your city or town was recently featured in the news, has an interesting program or photos of events and travels to share, please send them our way! Story ideas and materials may be submitted to
swomer@azleague.org
.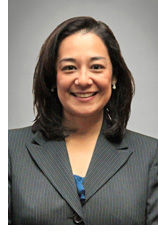 Christina Estes-Werther, League General Counsel

Following the 2016 election cycle, the League welcomed new members of the city and town councils to the League's Newly Elected Officials Training this month. The subjects covered during this training included an introduction to Arizona government, council manager form of government, budgets, media relations, Open Meeting Law, and ethics. These topics are an important primer for any newly elected officer and also presents an opportunity to provide a quick refresher to all city and town council members and address the most frequently asked questions about a few of these topics. Read more
Below is a list of training opportunities that may be of interest in the coming months.

GFOAz January Training
January 12, 2017
Mesa, AZ

League Training - Legislative 101: How to Build Relationships & Make an Impact at the State Capitol
January 20, 2017
League Office
Phoenix, AZ

ACMA Winter Conference
February 1-3, 2017
Sedona, AZ

GFOAz Winter Conference
February 15-17, 2017
Prescott, AZ

ASU School of Public Affairs
Graduate Information Sessions Available
Phoenix, AZ

Citizen Planner
University of Arizona
Tucson, AZ

Certified Public Manager® Program
Arizona State University
Choice of Venue: Classroom or Online

Executive Master of Public Administration
Arizona State University
First cohort will begin May 2017

For more information and to register for these events, point your browser here.
For any training sessions that you have missed or cannot attend in the future, be sure to check our YouTube channel to stay in the loop.
Cities and towns across Arizona are accomplishing great things - read about cities and towns in the spotlight and their unique ideas to make their communities better by visiting the Arizona Cities @ Work Website. The blog is updated with articles that highlight the unique things happening in cities and towns every day.
Throwback: AZ Cities Edition
What were cities and towns celebrating this time last year? Five years ago? 50 years ago?

We're introducing a new feature for the League Connection newsletter where we take a look at some city/town stories from years past. If your city or town has a memorable success story, anniversary to celebrate, or timeless photo to share for a particular month, please feel free to send them to swomer@azleague.org. We'd love to feature your city or town in an upcoming issue!


---
Eleven Years Ago: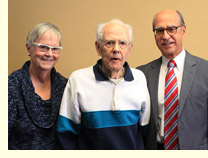 League Executive Director Ken Strobeck began his tenure as director in January 2006.

Recently, we captured this moment with the last three League Executive Directors in one room - John J. DeBolske, Cathy Connolly & Ken Strobeck. There is 60 years of experience and Arizona city and town knowledge between these three!

Four Years Ago:
The Verde Valley was ranked in the Top 10 Travel Destinations for 2013 by travel publisher Lonely Planet.



League of Arizona Cities and Towns
1820 W. Washington St.
Phoenix, AZ 85007
Phone: 602-258-5786
Fax: 602-253-3874
http://www.azleague.org