The 2016 League Annual Conference will be held in Scottsdale at the Fairmont Scottsdale Princess, August 23-26. The hotel block will open on the week of May 23. You must be registered for the conference to receive a room at the Fairmont Scottsdale Princess. Read more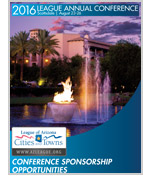 League Corporate Sponsorship Opportunities
The League of Arizona Cities and Towns offers four levels of sponsorship through its annual conference.

For more information on the sponsorship levels and benefits, please point your browser here.

For additional questions, please visit the Sponsorship FAQ page or contact Amy Price or Matt Lore at (602) 258-5786.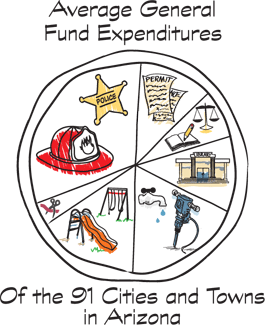 Every year by mid-July, each of our Arizona cities and towns are required by law to adopt a balanced budget that is open to citizen input and participation.

Every resident can have a voice in deciding what the budget will be spent on and how it will be paid for in the months before it is adopted.

To help ensure your city or town residents understand the budget process and to foster increased resident participation, AZ Cities @ Work once again presents Your Input Matters!, a short and fun video primer on the city and town budget process, demonstrating why it is important for residents to get involved. Read more
After extensive negotiations with ADOT, the League and the Arizona Municipal Risk Retention Pool (AMRRP) have been successful in revising the indemnification provisions in ADOT agreements. This topic was the subject of proposed legislation in the 2015 legislative session and has been discussed in a number of meetings. Read more
In preparation for the 2016 League Service Award Program at the Annual Conference in Scottsdale, we are asking cities and towns to complete the 2016 League Service Award form.

The League is changing its policy regarding the service date. Previously, the elected official must have reached the required level of service by August 28, 2016. NOW, it is changing through

the end of the year

. Read more
The League of Arizona Cities and Towns publishes Arizona City & Town semi-annually as a key part of its communication and education programs. This full-color magazine is distributed to nearly 2,000 city and town officials who direct millions of dollars in buying power. If you are interested in advertising opportunities in Arizona City & Town, point your browser here.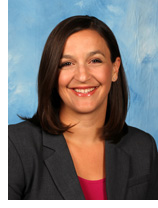 Please tell us a little about your background.
I'm a river rat born and raised in Lake Havasu City. Thanks to my desert upbringing, I'm pretty much ill-equipped to live anywhere else (and heck, even in the cold parts of AZ!), so I see myself as a "lifer" here in Arizona. I discovered the world of local government back in 2006 and spent five years with the City of Maricopa working on everything from land annexations to strategic planning to a stint as the parks/recreation/library/special events director along with budget and finance. From there I moved to the Town of Gilbert and enjoyed a little more than four years there working in the budget/financial planning division and serving as an assistant to the town manager and also the interim public works director before moving on to my current role as the deputy city manager of Surprise. I love to hike with my dog, Nala, and we even take my husband, Sean, along sometimes, too! I'm also a proud stepmom to a 16-year-old, Myka, who helped me learn to appreciate the value of deep breathing while we were teaching her how to drive. Read more
Have news or photos to share?
If your city or town was recently featured in the news, has an interesting program or photos of events and travels to share, please send them our way! Story ideas and materials may be submitted to
swomer@azleague.org
.
NLC's City Summit (formerly Congress of Cities) is coming to Pittsburgh, Pennsylvania, November 16-19, 2016. See how this once-industrial town has transformed into a beautiful and vibrant city. Its architecture, food, artists, museums, and universities are attracting young professionals and creating a place where people love to live. Read more
Join Us for an Inspirational Forum with National and Local Perspectives

Arizona Forward's Stewardship Summit is a half-day forum focusing on the impact of the built environment on public health and wellness. Leading voices on this critical connection will address: Read more
We believe a healthy city/county is economically competitive, inclusive and equitable. That's why we're calling on cities and counties across the country to join the Healthiest Cities & Counties Challenge. The Challenge is a partnership between the Aetna Foundation, the American Public Health Association and the National Association of Counties and administered by CEOs For Cities. The partnership empowers small to mid-size U.S. cities and counties to create a positive health impact. Read more
Amazon Web Services (AWS) Public Sector has launched the 2016 City on a Cloud Innovation Challenge at the US Conference of Mayors Track at South by Southwest Interactive in Austin, Texas. This marks the third City on a Cloud Innovation Challenge, aimed at identifying best practices among local and regional governments using cloud computing (in both large and small categories) and building the partner ecosystem supporting these customers. Also, this year, they have again included the "Dream Big" category to help customers begin new projects. Winners get worldwide name recognition and credits to build great applications with AWS. Read more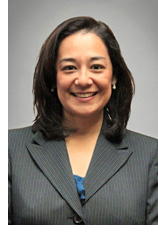 Adapted from Lisa Soronen, State and Local Legal Center (SLLC), Washington, D.C.

The U.S. Supreme Court began its term last October hearing a myriad of cases about public unions, qualified immunity, population distribution for purpose of redistricting, and other cases that may impact local governments.

In addition to the important cases before the Court, this session has been impacted by the death of Justice Antonin Scalia in February who served nearly thirty years on the Supreme Court. The Court continues to issue decisions although the vacancy may change the outcome of several cases and it has already impacted one case resulting in a tied vote. Read more
Below is a list of training opportunities that may be of interest in the coming months.

Arizona Forward Stewardship Summit
May 12, 2016
Hyatt Regency
Phoenix, AZ

GFOAz May Training
May 12, 2016
High Country Conference Center
Flagstaff, AZ

Arizona Health Improvement Plan Cross-Cutting Issues Webinar & Works Session: School Based
May 16, 2016
Arizona State Laboratory Auditorium
Phoenix, AZ

Arizona Health Improvement Plan Cross-Cutting Issues Webinar & Works Session: Worksite Wellness
May 18, 2016
Arizona State Laboratory Auditorium
Phoenix, AZ

ACAA Summer Conference
May 19-20, 2016
Hilton Scottsdale Resort & Villas
Scottsdale, AZ

Arizona Health Improvement Plan Cross-Cutting Issues Webinar & Works Session: Built Environment
May 23, 2016
Arizona State Laboratory Auditorium
Phoenix, AZ

Women In Local Government Kickoff Symposium
June 9, 2016
Ak-Chin Conference Center
Maricopa, AZ

AMCA Training: Athenian Dialogue
July 25, 2016
Fountain Hills Community Center
Fountain Hills, AZ

ASU School of Public Affairs
Graduate Information Sessions Available
University Center Building - ASU Downtown Phoenix Campus
Phoenix, AZ

Citizen Planner
College of Agriculture and Life Sciences-Cooperative Extension
University of Arizona
Tucson, AZ

Ramsey Executive Education Program
Management & Leadership Institute
ASU Mercado
Phoenix, AZ

For more information and to register for these events, point your browser here.
For any training sessions that you have missed or cannot attend in the future, be sure to check our YouTube channel to stay in the loop.
Cities and towns across Arizona are accomplishing great things - read about cities and towns in the spotlight and their unique ideas to make their communities better by visiting the Arizona Cities @ Work Website. The blog is updated with articles that highlight the unique things happening in cities and towns every day.
Throwback: AZ Cities Edition
What were cities and towns celebrating this time last year? Five years ago? 50 years ago?
We're introducing a new feature for the League Connection newsletter where we take a look at some city/town stories from years past. If your city or town has a memorable success story, anniversary to celebrate, or timeless photo to share for a particular month, please feel free to send them to
swomer@azleague.org
. We'd love to feature your city or town in an upcoming issue!
---
5 Years Ago:
In April 2011, the City of Chandler was recognized as a 2011 Top Local Government Website Award recipient by online encyclopedia and reference resource Juggle.com for creating a culture of innovation for local businesses and for creating advocacy for community members.
10 Years Ago:
The City of Show Low received funding from the Arizona Diamondbacks for Little League field Improvements. The Show Low City Council approved a Memorandum of Understanding with the Arizona Diamondbacks Foundation for the complete renovation of the Show Low City Park Little League Field. The Matt Williams Family Field was completed August 2006 as the 20th dedicated by the Arizona Diamondbacks Foundation.



League of Arizona Cities and Towns
1820 W. Washington St.
Phoenix, AZ 85007
Phone: 602-258-5786
Fax: 602-253-3874
http://www.azleague.org