Happy New Year from the League
The League would like to wish you a Happy New Year and a prosperous 2016!

As 2016 approaches, we wanted to take some time to reflect on 2015. Thank you to all our members for making this a great year! Please take a look at the League's 2015 Year in Review.
2016 Calendars and Legislative Posters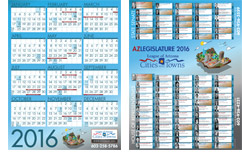 The 2016 calendars and legislative posters will be sent to all cities and towns in January 2016. Included in the legislative posters are pictures and e-mail address of all legislators for your reference. To obtain additional copies of the calendar or legislative poster, please contact the League at 602-258-5786.
The 2016 legislative session is rapidly approaching. The second regular session of Arizona's 52nd Legislature is scheduled to commence on January 11, 2016.

Throughout the session, the League offers a full suite of services and publications to help Arizona cities and towns communicate more effectively with their legislative delegation and monitor issues that affect Arizona communities. Read more
Have news or photos to share?
If your city or town was recently featured in the news, has an interesting program or photos of events and travels to share, please send them our way! Story ideas and materials may be submitted to
swomer@azleague.org
.
When:
Friday, January 22, 2016
Location:
League of Arizona Cities and Towns
Time:
9:30 a.m. - 11:30 a.m.
The League's legislative team will walk attendees through the legislative process and discuss strategies for building stronger relationships with your legislators. Staff will also answer any questions you have about the legislative process and provide information on how you can make the most impact at the state capitol during the 2016 session. Read more
Since 1949, the National Civic League has designated 10 communities each year as All-America Cities for their outstanding civic accomplishments. All-America Cities are collaborative innovators who are willing to put in the hard work to tackle today's most crucial local issues. To win, each community identifies three local efforts targeting pressing community challenges; together these projects should demonstrate innovation, impact, inclusiveness, civic engagement, and cross sector collaboration. Arizona cities and towns embody the All-America City spirit and should consider applying. Read more
Each day, League staff posts city and town news from around the state on the homepage. We do our best to find articles in local newspapers that highlight municipalities. If you haven't seen the daily news, you may access our website here.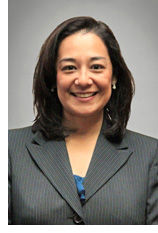 Christina Estes-Werther, League General Counsel

The internet can instantly provide information at our fingertips and we have become accustomed to "sharing" posts, photographs, notes and other links in the realm of social media. So when you find photographs, videos or other depictions on the internet it can be easy to forget that using someone else's work requires permission by the author. Before you download a photograph from the internet to use in your PowerPoint presentation or copy a chapter from a book to distribute to others, it's important to know that using unlicensed materials may lead you into dangerous territory known as copyright infringement. Read more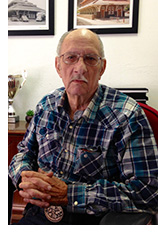 Name, title & city/town: Mayor Felix Callicotte, Town of Clifton
Year elected to office: Elected to town council in 1974-1978; re-elected in 1986-1988. Selected by council as a replacement in 2010; re-elected in 2014; selected for mayor in 2013.
Years served as Mayor: 3 Years
Hometown: Clifton, Arizona

Town of Clifton
Incorporated: 1909
Population: 3,311
Elevation: 3,502 ft.
County: Greenlee
Area within Limits: 15 sq. mi.

Why did you decide to serve in local government?
My first introduction to town government was in the middle 1970's when the Town of Clifton experienced turmoil within the town council and the administration. After a number of council members resigned I was elected to the council and selected to be the vice mayor of Clifton. Read more
Below is a list of training opportunities that may be of interest in the coming months.

GFOAz/AMCA January Training
January 21, 2016
Fountain Hills Community Center
Fountain Hills, AZ

Legislative 101: How to Build Relationships & Make an Impact at the State Capitol
January 22, 2016
League of Arizona Cities and Towns
Phoenix, AZ

ACMA Winter Conference
February 3-5, 2016
Hilton Sedona
Sedona, AZ

GFOAz Winter Conference
February 17-19, 2016
Prescott Resort
Prescott, AZ

ASU School of Public Affairs
Graduate Information Sessions Available
University Center Building - ASU Downtown Phoenix Campus
Phoenix, AZ

Citizen Planner
College of Agriculture and Life Sciences-Cooperative Extension
University of Arizona
Tucson, AZ

Ramsey Executive Education Program
Management & Leadership Institute
ASU Mercado
Phoenix, AZ

For more information and to register for these events, point your browser here.
For any training sessions that you have missed or cannot attend in the future, be sure to check our YouTube channel to stay in the loop.
---
Cities and towns across Arizona are accomplishing great things - read about cities and towns in the spotlight and their unique ideas to make their communities better by visiting the Arizona Cities @ Work Website. The blog is updated with articles that highlight the unique things happening in cities and towns every day.



League of Arizona Cities and Towns
1820 W. Washington St.
Phoenix, AZ 85007
Phone: 602-258-5786
Fax: 602-253-3874
http://www.azleague.org