We look forward to seeing you at the League's Annual Conference in Tucson, August 18-21.

For hotel and conference registration information, point your browser here. Online registration closes on August 7. Any registrations after that point will be processed on-site at the conference.

You must be registered for the conference to receive a room at the JW Marriott Starr Pass Resort.

If you have any questions, please contact League Staff at 602-258-5786.

See you in August!
In addition to the regular conference sessions, receptions and meal functions, there are several extra events you might be interested in attending at the League Annual Conference in August. Read more
Article provided by The Mercer Group, Inc.

William Stipp, MPA
City Councilmember, Goodyear, Arizona; Senior Vice President, The Mercer Group, Inc.

Mike Letcher, MPA, ICMA-CM
Assistant Professor, The University of Arizona; Senior Vice President, The Mercer Group, Inc.

What is driving your decision-making as a council? Does it feel like management is telling you what direction the city should be going in or are there political forces at work in your community that seem to drive the direction you're headed in? Every city or town seems to have vision and mission statements but often they are simply hanging on the wall like a piece of public art because they have lost their importance to the elected body and the staff. The Great Recession caused most communities to switch into "survival mode" and that's where we've been the past few years. However today, communities can start to look toward the future; are you prepared and do you have a plan? Read more
Each day, League staff posts city and town news from around the state on the homepage. We do our best to find articles in local newspapers that highlight municipalities. If you haven't seen the daily news, you may access our website here.
The following material was provided by the Arizona State University Walton Global Solutions Services and the Resource Innovation and Solutions Network. This is the second in a three-part series about resource management.

Managing waste is becoming an increasingly significant challenge for municipalities around the globe. As landfills fill up and resource extraction becomes more costly both financially and environmentally, cities and regions are in need of alternative solutions to the existing waste system. Fortunately, the waste challenge has also opened up new opportunities for innovation, economic development and creating positive impact through leading-edge resource management strategies. Three concepts that are changing the way societies dispose their waste and reuse their materials are net positive, zero waste, and the circular economy. Net positive and zero waste describe more general goals, defined as creating an overall positive impact in society and diverting at least 95% of waste, respectively. The circular economy is a philosophy that prescribes a new approach to the creation and disposal of products by encouraging a transition from linear production and waste processes to circular processes, mirroring the condition of nature that there is no waste. Read more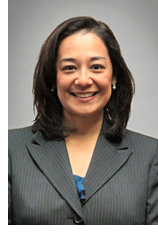 Christina Estes-Werther, League General Counsel

The Arizona Legislature enacted several new laws impacting campaign finance, which became effective on July 3, 2015. As we move into election season, this article provides an overview of these new laws and how they affect municipalities.

What is a Political Committee?

A key piece of legislation this year redefined the definition of political committee, which is a fundamental term for the application of campaign finance laws. This revision was precipitated by the decision in Galassini v. Town of Fountain Hills, No. CV-11-02097-PHX-JAT, 2014 WL 6883063 (D. Ariz. Dec. 4, 2014). In 2011 Dina Galassini sued the Town of Fountain Hills alleging that her inability to protest a municipal bond measure without first registering as a political committee was unconstitutional because it burdened her right to free speech and association in violation of the First and Fourteenth Amendment of the United States Constitution. In December 2014 the U.S. District Court found the political committee definition unconstitutional due to vagueness and overbreadth. The State had previously intervened to defend the constitutionality of the statute and appealed. Read more
Have news or photos to share?
If your city or town was recently featured in the news, has an interesting program or photos of events and travels to share, please send them our way! Story ideas and materials may be submitted to
swomer@azleague.org
.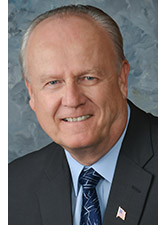 City of Bullhead City
Incorporated: 1984
Population: 39,540
Elevation: 504 ft.
County: Mohave
Area within Limits: 61.4 sq. mi

Name, title & city/town: Tom Brady, Mayor, City of Bullhead City
Year elected to office: 2014 as Mayor, 2002 as Bullhead City Justice of the Peace
Years served as Mayor: Eight months
Hometown: North Riverside, Illinois

Why did you decide to serve in local government?
My entire career has been spent in some form of government service, with 33 of those years spent here in Mohave County. I served 19 years as the Mohave County parks director, 10 years as the Bullhead City justice of the peace, and now as the recently elected mayor of Bullhead City. During this whole time, my wife and I have been very active in donating our time to community service organizations. In addition, my wife Karla previously served as the Bullhead City parks, recreation, and community services director for many years. With all of this experience and contacts, and all of my community service, it was just natural to want to continue making Bullhead City a better place to live and what better way to do that than as mayor? Read more
Below is a list of training opportunities that may be of interest in the coming months.

Government Finance Officers of Arizona (GFOAz) Summer Training
August 5 - 7, 2015
Westin La Paloma
Tucson, AZ

2015 League Annual Conference
August 18 - 21, 2015
JW Marriott Starr Pass Resort
Tucson, AZ

NLC University Annual Leadership Summit
September 16 - 19, 2015
Loews Portofino Hotel
Orlando, FL

NLC Congress of Cities
November 4 - 7, 2015
Nashville Music City Center
Nashville, TN

ASU School of Public Affairs
Graduate Information Sessions Available
University Center Building - ASU Downtown Phoenix Campus
Phoenix, AZ

Citizen Planner
College of Agriculture and Life Sciences-Cooperative Extension
University of Arizona
Tucson, AZ

Ramsey Executive Education Program
Management & Leadership Institute
ASU Mercado
Phoenix, AZ

For more information and to register for these events, point your browser here.
For any training sessions that you have missed or cannot attend in the future, be sure to check our YouTube channel to stay in the loop.
---
Cities and towns across Arizona are accomplishing great things - read about cities and towns in the spotlight and their unique ideas to make their communities better by visiting the Arizona Cities @ Work Website. The blog is updated with articles that highlight the unique things happening in cities and towns every day.



League of Arizona Cities and Towns
1820 W. Washington St.
Phoenix, AZ 85007
Phone: 602-258-5786
Fax: 602-253-3874
http://www.azleague.org