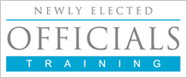 December 11 and 12, 2014
Mesa Convention Center
Palo Verde Room

This training is open to all city and town elected officials. The cost of this year's program will be $120 per person. This price includes materials and food (breakfast, lunch and a reception on Friday, and breakfast on Saturday). Program and registration information can be found here.

Established in 1998, the program covers the basics of local government to assist newly elected officials, and experienced local elected officials who would like a refresher course, to be more effective in their policy-making role.

If you have any questions, please contact Matt Lore at 602-258-5786 or mlore@azleague.org.
The League of Arizona Cities and Towns publishes Arizona City & Town semi-annually as a key part of its communication and education programs. This full-color magazine is distributed to nearly 2,000 city and town officials who direct millions of dollars in buying power.

If you are interested in advertising opportunities in Arizona City & Town, point your browser here.
Each day, League staff posts city and town news from around the state on the homepage. We do our best to find articles in local newspapers that highlight municipalities. If you haven't seen the daily news, you may access our website here.
Dewey-Humboldt Turns 10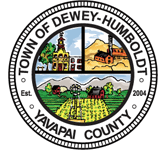 Please join us in commemorating Dewey-Humboldt's:

10-year Incorporation Anniversary
Tuesday, December 2, 2014
4:00 p.m.
Dewey-Humboldt Town Hall
2735 South Highway 69
Humboldt, AZ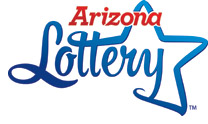 Arizona Lottery players can deck the halls with boughs of cash up to $100,000!

As always, the Arizona Lottery is offering a full family of Holiday Scratchers tickets this season. Holiday Scratchers make the perfect stocking stuffer or holiday gift for anyone on your list, 21 and over. Becoming a Holiday Hero has never been so easy! Read more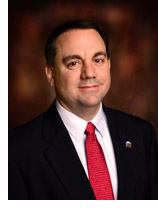 Name, title & city/town: Douglas J. Nicholls, PE, RLS, Mayor, City of Yuma
Year elected to office: 2004
Years served as Mayor: 1st year
Years served on Executive Committee: New member of the Executive Committee as of August 2014
Born: Oceanport, NJ
Grew up: Yuma, AZ

City of Yuma
Incorporated: 1914
Population: 93,064
Elevation: 138 ft.
County: Yuma
Area within Limits: 112.42 sq. mi.

Why did you decide to serve in local government?
I was raised in Yuma and had a great childhood. After marrying my high school sweetheart, Danette, we were reflecting on raising our children and longed for the same childhood for our children. So we returned to Yuma 15 years ago. Upon returning we made a commitment to be involved in the community we loved and to do our part to give back. Through many years of philanthropy and creating our own business, the road naturally led to running for mayor, my first elected office. Read more
Have news or photos to share?
If your city or town was recently featured in the news, has an interesting program or photos of events and travels to share, please send them our way! Story ideas and materials may be submitted to
swomer@azleague.org
.
Below is a list of training opportunities that may be of interest in the coming months.

Climatec Muni Grid Conference
December 4, 2014
8:30 a.m.
Climatec Corporate Headquarters
Phoenix, AZ

Southern Arizona Military/Veteran Community Summit
December 5, 2014
8:30 a.m. - 4:30 p.m.
University of Arizona - Student Union - North Ballroom
Tucson, AZ

Rural Water Infrastructure Committee Forum & Funding Expo
December 9, 2014
10 a.m. - 2 p.m.
Arizona Department of Environmental Quality
Phoenix, AZ

Newly Elected Officials Training
December 11-12, 2014
Mesa Convention Center
Mesa, AZ

16th Annual AZ Rural Transportation Summit
January 7-9, 2015
Flagstaff, AZ

GFOAz January Training
January 16, 2015
Tempe History Museum
Tempe, AZ

ACMA Winter Conference
February 4-6, 2015
Hilton Sedona
Sedona, AZ

NAU Management Program
The MBA-h program will begin January 5, 2015.
Flagstaff, AZ

Arizona Citizen Planner 101
Online course

ASU School of Public Affairs
Graduate Information Sessions Available
University Center Building - ASU Downtown Phoenix Campus
Phoenix, AZ

Ramsey Executive Education Program
Management & Leadership Institute
ASU Mercado
Phoenix, AZ

For more information and to register for these events, point your browser here.
For any training sessions that you have missed or cannot attend in the future, be sure to check our YouTube channel to stay in the loop.
---
Cities and towns across Arizona are accomplishing great things - read about cities and towns in the spotlight and their unique ideas to make their communities better by visiting the Arizona Cities @ Work Website. The blog is updated with articles that highlight the unique things happening in cities and towns every day.



League of Arizona Cities and Towns
1820 W. Washington St.
Phoenix, AZ 85007
Phone: 602-258-5786
Fax: 602-253-3874
http://www.azleague.org