The League's 13th annual Cities & Towns Week will be October 19-25, 2014. Arizona Cities and Towns Week is set aside each year to provide citizens with important information about the services and programs provided by their city/town, and to introduce the employees that deliver them. Use this toolkit for information and ideas on how to celebrate Cities and Towns Week in your community and promote local government during this week and throughout the year. Read more
December 11-12, 2014
Mesa Convention Center
Palo Verde Room

This training is open to all city and town elected officials. The cost of this year's program will be $120 per person. This price includes materials and food (breakfast, lunch and a reception on Thursday, and breakfast on Friday). Program and registration information will be sent out to all cities and towns in October.

Established in 1998, the program covers the basics of local government to assist newly elected officials, and experienced local elected officials who would like a refresher course, to be more effective in their policy-making role.

If you have any questions, please contact Matt Lore at 602-258-5786 or mlore@azleague.org.
If you have not yet seen the photos from the 2014 League Annual Conference, they are now available for your viewing.

For photos or any other information you may have missed from the League Annual Conference, please point your browser here.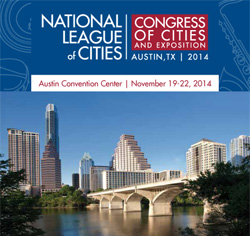 On behalf of the League of Arizona Cities and Towns and the National League of Cities, we would like to extend an invitation for you to join us at the National League of Cities Congress of Cities conference in Austin, Texas, this November 19-22. The partnership between the state municipal leagues and NLC is one that was established in the founding of the National League of Cities and today is stronger than ever. And, following the successful LACT Annual Conference recently in Phoenix, we are sure you will want to participate with fellow city and town officials from all across the USA this fall. Read more
The League of Arizona Cities and Towns publishes Arizona City & Town semi-annually as a key part of its communication and education programs. This full-color magazine is distributed to nearly 2,000 city and town officials who direct millions of dollars in buying power.

If you are interested in advertising opportunities in Arizona City & Town, point your browser here.
Each day, League staff posts city and town news from around the state on the homepage. We do our best to find articles in local newspapers that highlight municipalities. If you haven't seen the daily news, you may access our website here.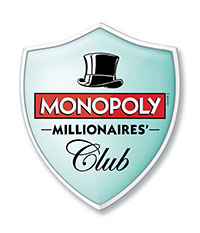 Arizona Joins New Multi-State Lottery with National Television Series Inspired By Iconic Brand

Arizona is ready to mint some millionaires!

The Arizona Lottery will join lotteries across the country in offering a new draw game, MONOPOLY MILLIONAIRES' CLUB that will spread the wealth among players by offering multiple million dollar prizes in conjunction with a Top Prize that is capped at $25 million.

With three different ways to win, the MONOPOLY MILLIONAIRES' CLUB game is planned to go on sale in Arizona on Oct. 19, and is the first game to combine the high-stakes and rich rewards of multi-state lottery gaming with the fun and entertainment of a national television game show featuring players selected from among the lottery's ticket holders who have registered their tickets online or via a smartphone app. Read more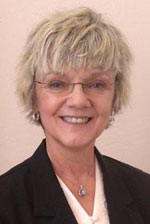 Name, title & city/town: Linda M. Kavanagh, Mayor, Town of Fountain Hills
Year elected to office: Elected 2012; Re-elected 2014
Years served as Mayor: 2 1/2 years
Years served on Executive Committee: New member of the Executive Committee as of August 2014
Hometown: Brooklyn, New York

Town of Fountain Hills
Incorporated: 1989
Population: 22,489
Elevation: 1,700 ft.
County: Maricopa
Area within Limits: 20.32 sq. mi.

Why did you decide to serve in local government?
For many years I worked with the Fountain Hills Chamber of Commerce and, to my dismay, I too often witnessed stores closing or struggling unnecessarily in Fountain Hills. Something had to be done to stop the closings and to help struggling businesses keep their doors open. As chair of the chamber board, I proposed several changes to the current ordinances that I believed would help the business community. Unfortunately as chamber board chair, I couldn't get anything passed. As my husband always said to me, if you want to get something done in the town, you have to have the vote. So I ran for mayor to get that vote. Read more
Have news or photos to share?
If your city or town was recently featured in the news, has an interesting program or photos of events and travels to share, please send them our way! Story ideas and materials may be submitted to
swomer@azleague.org
.
Below is a list of training opportunities that may be of interest in the coming months.

Newly Elected Officials Training
December 11-12, 2014
Mesa Convention Center
Mesa, AZ
More information to come soon

NAU Management Program
The MBA-h program will begin January 5, 2015.
Flagstaff, AZ

Arizona Citizen Planner 101
Online course

ASU School of Public Affairs
Graduate Information Sessions Available
University Center Building - ASU Downtown Phoenix Campus
Phoenix, AZ

Ramsey Executive Education Program
Management & Leadership Institute
ASU Mercado
Phoenix, AZ

For more information and to register for these events, point your browser here.
For any training sessions that you have missed or cannot attend in the future, be sure to check our YouTube channel to stay in the loop.
---
Cities and towns across Arizona are accomplishing great things - read about cities and towns in the spotlight and their unique ideas to make their communities better by visiting the Arizona Cities @ Work Website. The blog is updated with articles that highlight the unique things happening in cities and towns every day.



League of Arizona Cities and Towns
1820 W. Washington St.
Phoenix, AZ 85007
Phone: 602-258-5786
Fax: 602-253-3874
http://www.azleague.org