Happy Holidays from the League!
The League would like to wish you a Merry Christmas and a prosperous New Year!



As 2014 approaches, we wanted to take some time to reflect on 2013. Thank you to all our members for making this a great year! Please take a look at the League's 2013 Year in Review: point your browser here.
Ken Strobeck named Executive of the Year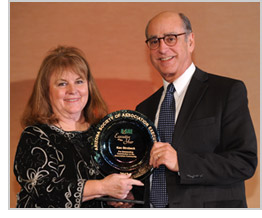 Congratulations to our very own Ken Strobeck, executive director of the League of Arizona Cities and Towns, for being named the 2013 Executive of the Year by the Arizona Society of Association Executives!

The Executive of the Year is the highest recognition given by the organization to the chief paid staff executive of a non-profit, professional, trade or charitable organization in Arizona. Honorees have demonstrated exceptional qualities of leadership in their own organization and have displayed exemplary service to other organizations in the community.

Ken was honored at the annual awards gala earlier this month.
2014 Calendars and Legislative Posters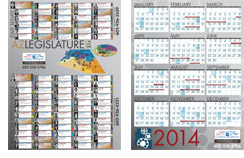 The 2014 calendars and legislative posters are now available and have been sent to all cities and towns. Included in the legislative posters are pictures and e-mail address of all legislators for your reference. To obtain additional copies of the calendar or legislative poster, please contact the League at 602-258-5786.
The 2014 legislative session is rapidly approaching. The second regular session of Arizona's 51st Legislature is scheduled to commence on January 13, 2014. On that same day, Governor Brewer will deliver her State of the State address from the floor of the House of Representatives.

Throughout the session, the League will offer a full suite of services and publications to assist Arizona cities and towns in communicating more effectively with their legislative delegation and in monitoring issues that affect Arizona communities. Read more
Follow the League on Twitter to receive up-to-date information
Point your browser here
to start connecting with the League.
Each day, League staff posts city and town news from around the state on the homepage. We do our best to find articles in local newspapers that highlight municipalities. If you haven't seen the daily news, you may access our website here.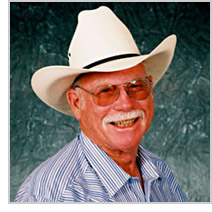 Name, title & city/town: Mayor Terrence O. "Terry" Wheeler
Year elected to office: 1998 - served as councilmember from 1998-2004 and 2008-2011; elected mayor in 2011
Years served as Mayor: 2.5 years
Hometown: Tucson, Arizona

City of Globe
Incorporated: 1907
Population: 7,532
Elevation: 3,540 ft.
County: Gila
Area within Limits: 20 sq. mi.

Why did you decide to serve in local government?
I have always been interested in my community, even as a kid growing up in Tucson. After I left college, I went to work on American Indian reservations, where much of my work necessitated becoming involved with the community. As I moved around in my career, much of my work, particularly with the University of Arizona Extension and many of my international jobs, required working with people in family groups and in the larger community, as well. These opportunities were located in various places such as Africa, Jordan and Mexico, as well as small towns and tribal communities scattered over parts of Arizona, New Mexico, Colorado and the Dakotas. The meetings were mostly centered around land use and family farms, but also offered educational opportunities. Read more
Have news or photos to share?
If your city or town was recently featured in the news, has an interesting program or photos of events and travels to share, please send them our way! Story ideas and materials may be submitted to
swomer@azleague.org
.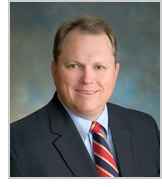 Scott Smith
USCM President and City of Mesa Mayor

As president of the US Conference of Mayors, I have focused on building the economies of America's and Arizona's cities and towns. As part of this effort, I have emphasized manufacturing, transportation and infrastructure, and developing export markets, especially trade in North America. Recently, I've had the opportunity to participate in conferences and meet one-on-one with leaders in Washington, D.C. and elsewhere to formulate plans of action to accomplish this task. Read more
Below is a list of training opportunities that may be of interest in the coming months.

Legislative 101: How to Build Relationships and Make an Impact at the State Capitol
Friday, January 10, 2014
9:30 - 11:30 a.m.
League of Arizona Cities and Towns, Room 101
Phoenix, AZ

Overview of Model City Tax Code and Tax Policy for Cities and Towns
Friday, January 31, 2014
9:00 - 11:00 a.m.
League of Arizona Cities and Towns, Room 101
Phoenix, AZ

ASU School of Public Affairs
Graduate Information Sessions Available
University Center Building at the ASU Downtown Phoenix campus
Phoenix, AZ

Ramsey Executive Education Program
Management & Leadership Institute
ASU Mercado
Phoenix, AZ

League Executive Committee Meetings
For upcoming meeting information or past meeting minutes, point your browser here.

For more information and to register for these events, point your browser here.
For any training sessions that you have missed or cannot attend in the future, be sure to check our YouTube channel to stay in the loop.
---
Cities and towns across Arizona are accomplishing great things - read about cities and towns in the spotlight and their unique ideas to make their communities better by visiting the Arizona Cities @ Work Website. The blog is updated with articles that highlight the unique things happening in cities and towns every day.



League of Arizona Cities and Towns
1820 W. Washington St.
Phoenix, AZ 85007
Phone: 602-258-5786
Fax: 602-253-3874
http://www.azleague.org