The League's 2014 Municipal Policy Statement, comprised of the legislative policy positions and action items collaboratively chosen by Arizona's 91 cities and towns, is now available. To view the 2014 Policy Statement, point your browser here.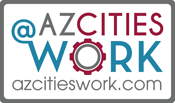 Established during Arizona Cities and Towns Week in October, AZ Cities @ Work is now honoring exemplary municipal elected officials, staff and volunteers. Individuals selected are featured on AZ Cities @ Work Facebook & Twitter, in the AZ Cities @ Work Connection Blog and in online banners at www.AZCitiesWork.com. Read more
As the holiday season quickly approaches, cities and towns across the state are gearing up to host events.

Bring the family to watch El Mirage's Christmas Tree Lighting Festival or catch up on some shopping at Sierra Vista's Holiday Bazaar. Traveling out of state? Let the volunteers at Sky Harbor International Airport wrap your gifts after going through security. Sedona has breakfast with Santa, Coolidge has Christmas in the Park and Tempe will light up boats to parade around Tempe Town Lake. Read more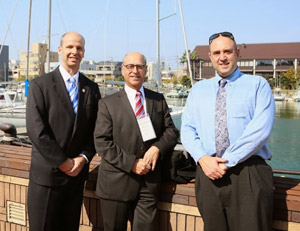 League Executive Director Ken Strobeck recently returned from a ten-day tour of Japan. The trip was a Fellowship for eight delegates provided by the Japan Local Government Center. It included stops in Tokyo and Tokushima Prefecture where the group experienced Japanese culture and visited a number of fascinating destinations. They also attended presentations on local government systems in Japan and discussed tourism promotion opportunities in the US and Japan. Point your browser here to view photos from the trip.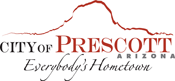 By Jerald Monahan, Chief of Police, Prescott Arizona, President of the Arizona Association of Chiefs of Police

Survivors of sexual assault face many challenges when deciding whether or not to report the crime. Choosing not to report allows an offender to commit multiple sex crimes on other victims. If a survivor does report, they find themselves submitting to embarrassing interviews, medical examinations, and scrutiny from family, friends and even the community at large. One negative reaction toward a survivor from any part of the system can change the decision to assist in the investigation and prosecution of a rapist. This is a victory for the serial offender and according to End Violence Against Women International, www.evawintl.org, statistics show that offenders will not just attack once, they will attack an average of six times. One failed response equals five more assaults. Read more
Follow the League on Twitter to receive up-to-date information
Point your browser here
to start connecting with the League.
Each day, League staff posts city and town news from around the state on the homepage. We do our best to find articles in local newspapers that highlight municipalities. If you haven't seen the daily news, you may access our website here.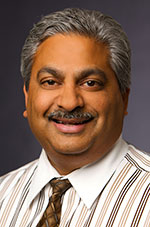 Name, title & city/town:
Mayor Satish I. Hiremath, D.D.S.,
Town of Oro Valley
Year elected to office: 2010
Years served as Mayor: 3.5
Hometown: Kalamazoo, Michigan

Town of Oro Valley
Incorporated: 1974
Population: 41,011 (2010 Census)
Elevation: 2,620 ft.
County: Pima
Area within Limits: 34.95 sq. mi.

Why did you decide to serve in local government?
In 2007, while working in my dental practice, I noticed a disturbing trend: about two patients a week told me they had lost their jobs. Seeing this hardship on local families, I felt that local government should have a more insular effect on residents. For example, local foreclosure and unemployment rates should not mirror those at the state and federal levels. We should have more control over what's happening in our communities. Read more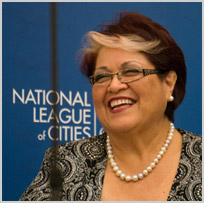 A letter from NLC President Marie Lopez Rogers

On Nov. 16, 2013, I handed over the gavel as President of the National League of Cities to Chris Coleman, Mayor, St. Paul, MN, at the organization's annual business meeting during the Congress of Cities & Exposition held in Seattle, WA. I have been deeply privileged as an officer of the NLC, to spend the past three years advocating on behalf of cities and towns around the country. Read more
Have news or photos to share?
If your city or town was recently featured in the news, has an interesting program or photos of events and travels to share, please send them our way! Story ideas and materials may be submitted to
swomer@azleague.org
.
Below is a list of training opportunities that may be of interest in the coming months.

ASU School of Public Affairs
Graduate Information Sessions Available
University Center Building at the ASU Downtown Phoenix campus
Phoenix, AZ

Ramsey Executive Education Program
Management & Leadership Institute
ASU Mercado
Phoenix, AZ

League Executive Committee Meetings
For upcoming meeting information or past meeting minutes, point your browser here.

For more information and to register for these events, point your browser here.
For any training sessions that you have missed or cannot attend in the future, be sure to check our YouTube channel to stay in the loop.
---
Cities and towns across Arizona are accomplishing great things - read about cities and towns in the spotlight and their unique ideas to make their communities better by visiting the Arizona Cities @ Work Website. The blog is updated with articles that highlight the unique things happening in cities and towns every day.



League of Arizona Cities and Towns
1820 W. Washington St.
Phoenix, AZ 85007
Phone: 602-258-5786
Fax: 602-253-3874
http://www.azleague.org