Legislative Overview
Today is the 18th day of the second regular session of Arizona's Centennial Legislature. Although there was a marked uptick in committee activity this week, legislators' focus continued to be on the introduction of new bills. As of 1:00 p.m. today, 1187 bills, memorials and resolutions had been introduced in the Legislature. Monday, January 23, was the deadline for House members to open a bill folder, a procedural prerequisite for introducing new legislation. Next Monday, January 30, is the bill introduction deadline in the Senate.
Read more...


ADWR Assessment
On Wednesday, January 25, Senator Gail Griffin introduced SB 1288 (municipal water fees; repeal; appropriation), legislation to repeal the law providing for the imposition of an assessment on municipalities to fund operations of the Arizona Department of Water Resources. The League has invested substantial time and effort to secure legislative support for the bill and is proud to report that 45 representatives and senators (fully one-half of the Legislature) signed on to the measure as original co-sponsors.
Read more...


Transaction Privilege Tax Reform
On Monday, January 23, the House Committee on Ways and Means unanimously passed HB 2123 (transaction privilege tax [TPT] reform committee). The bill establishes a 12-member committee to study various issues related to the future of sales taxes in Arizona. The bill requires the committee to report its findings and recommendations by October 31, 2012.
Read more...


Leash Laws
On Wednesday, January 25, the Senate Committee on Government Reform took testimony on SB 1065 (leash law exemption; liability insurance). As introduced, the bill provides that municipal and county ordinances and homeowners' association policies regulating or prohibiting a dog from running at large do not apply if the dog's owner provides proof of canine liability insurance of at least $100,000 for injury to any person or damage to any property caused by the dog.
Read more...


Pension Reform
Earlier this week, the House Committee on Employment and Regulatory Affairs considered HB 2264 (ASRS; employee; employer contributions; rate). The bill, sponsored by committee chairman Rep. Bob Robson (R-Chandler), provides for a 50/50 split between employers and employees with respect to contributions to the Arizona State Retirement System (ASRS). The measure effectively repeals that portion of last year's SB 1614 that moved ASRS to a 47/53 split between employers and employees, respectively. HB 2264 passed out of committee unanimously and now heads to the House Appropriations Committee for consideration.


Permit Self-Certification
HB 2168 (building permits; self-certification process) provides that, "on receipt of any completed permit application, a municipality shall give the applicant the option of obtaining the issuance of the requested permit through a municipally directed permitting process or through self-certification." The bill proceeds to outline onerous standards for the establishment of the mandated self-certification program.
Read more...


9-1-1 Funding
On Thursday, January 26, the House Committee on Technology and Infrastructure passed HB 2094 (prepaid wireless E911 excise tax). The bill, sponsored by Rep. Bob Robson (R-Chandler) levies a tax of .8% on the retail sale of prepaid cell phone services. Arizona currently levies a tax of 20 cents on monthly wired and wireless services. Collected revenue is to be used for assisting political subdivisions with the maintenance, operation and capital costs associated with the 9-1-1 system. The League would like to thank the sponsor for championing this legislation, which will improve Arizona's aging 9-1-1 system. The measure passed out of committee unanimously and now heads to the House Committee on Employment and Regulatory Affairs.


Government Deposits
On Wednesday, January 25, the Senate Committee on Banking and Insurance considered SB 1135 (government deposits). The League registered its support of the bill, which passed the committee on a unanimous vote.
Read more...


Legislator Profile - Representative J.D. Mesnard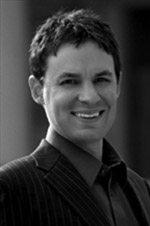 The University of California at Santa Barbara publishes an academic journal entitled, Music & Politics. Articles appearing in the magazine have included, "The Question of Multiculturalism in the Arts in the Postcolonial Nation-State of Trinidad and Tobago," and, "Authenticity as a Political Act: Straub-Huillet's Chronicle of Anna Magdalena Bach and the Post-War Bach Revival." Students of Arizona politics might submit that a more interesting and accessible article for the journal would be, "Music and Politics: the Story of Arizona Representative J.D. Mesnard."

Representative Mesnard, a freshman legislator from legislative district 21, is a gifted musician who likes the piano but loves the orchestra. He embraces the challenge of synthesizing, weaving and fusing disparate sounds into a beautiful and coherent compositional whole. If he can bring his symphonic talents to bear in the Arizona House to harmonize the chamber's discordant and often atonal political voices, the accomplishment might represent a real masterpiece.

Genuine and considerate, Mesnard is idealistic yet thoughtful, a lawmaker who accomplishes more by dint of diplomacy, reason and tact than through browbeating and brute force. His is a sensitive soul, tempered by the musical influences that have touched his life since an early age.
Read more...
Legislative Bulletin is published by the League of Arizona Cities and Towns.
Forward your comments or suggestions to league@azleague.org.