Legislative Overview
Today is the twelfth day of the second regular session of Arizona's 50th Legislature. Committee activity was light during the session's second week, as legislators continued to focus on drafting and filing new bills.

A "7-bill introduction limit" was imposed in the House of Representatives at 5:00 p.m. on Thursday, January 12. Up until that time, representatives were free to introduce an unlimited number of bills, memorials and resolutions. After that time, and until 5:00 p.m. on Monday February 2, House members may introduce only seven new measures.
Read more...


Arizona Budget
Governor Brewer presented her budget proposal for fiscal year 2013 on Friday, January 13. The budget blueprint proposes total spending of $8.96 billion in fiscal year 2013 and $8.92 billion in fiscal year 2014. Accounting for projected revenues, the Governor's budget estimates "carry forward balances" of $392 million in fiscal year 2012, $588 million in fiscal year 2013 and $330 million in fiscal year 2014. By carrying surplus revenues into succeeding years, the Governor hopes to soften the fiscal impact when the temporary one-cent sales tax expires in 2013.
Read more...


Bill Introductions
As of 5:00 p.m. on Thursday, January 19, a total of 934 bills, memorials and resolutions had been introduced in the House and Senate. Among those that would have direct impacts on the operation and authority of cities and towns are:
Read more...


Department of Water Resources Funding
The League of Arizona Cities and Towns is working closely with Senator Gail Griffin on proposed legislation to repeal that section of permanent law providing for the imposition of an assessment on cities and towns to help fund the Arizona Department of Water Resources. The bill anticipates that the municipal contribution to ADWR would be replaced by a general fund appropriation.
Read more...


Liberty Charter
On Wednesday, January 18, the Senate Committee on Government Reform considered SB 1064 (municipalities; local liberty charter). The bill, authored by the Goldwater Institute, purports to authorize municipalities and "unincorporated areas of a county" to adopt the provisions of a "Liberty Charter," the detailed provisions of which are included in the bill. The model charter imposes restrictive limitations on municipal authority with respect to procurement, eminent domain, personnel management, impact fees, land use regulation and a host of other powers.
Read more...


Legislator Profile - Representative Matt Heinz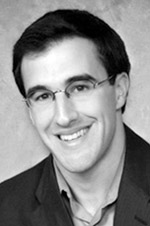 Is there a doctor in the House? Fortunately for the denizens of Arizona's Legislature, there is: Dr. Matt Heinz, a representative of legislative district 29 in southern Arizona.

If you question the advantages of a hands-on medical presence in the Legislature, then ask Senator Robert Meza or Representative Brenda Barton how they feel about serving alongside the good doctor. They may share a perspective that transcends policy and politics and speaks more to life and death.

In 2010, Dr. Heinz observed then-Representative Meza limping off the floor of the House. When Heinz inquired about Meza's leg, the latter dismissed the condition as a mere tennis injury that would heal with time. Heinz assessed the red, puffy, swollen limb and suggested that it could be something serious. He suspected a blood clot and insisted that Meza hasten to his physician for a complete diagnosis. Meza complied, Heinz's suspicion was confirmed, and the clot was treated before it became life-threatening.
Read more...
Legislative Bulletin is published by the League of Arizona Cities and Towns.
Forward your comments or suggestions to league@azleague.org.